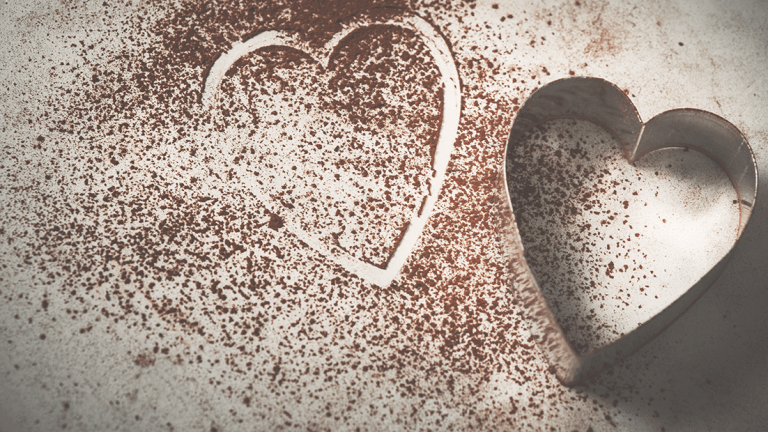 Stellar Valentine's Day Ideas from Around the World That You May Want to Try
By 'try' we also mean 'travel to.'
Depending on whom you ask, Valentine's Day is either a Hallmark holiday or the most quixotic date night of the year. But there's actually a lot of history (and historic debate) here. Believed to have started with the brutal Roman spring festival Lupercalia (where they hit women to make them fertile) and later transformed into a day to celebrate the faithful Christian martyr St. Valentine, with the advent of Christianity, Valentine's day has definitely come a long way.
Especially after Hallmark changed the holiday forever with mass-produced cards in 1913.
But the U.S. certainly isn't the only country celebrating this ancient holiday. Some regions of the world have customs steeped in centuries of tradition, based on stories that have carried on throughout the years. Others have taken on their own unique interpretations, adding their own twist, or even exchanging gifts of love on a different day of the year.
One thing is for sure—there is no shortage of celebrations of love!
Camogli, Liguria, Italy
Camogli is a small, romantic fishing town in Liguria, Italy that makes the most out of Valentine's Day by stretching celebrations out to a whole week! The week is called "Lovers in Camogli" (Innamorato a Camogli) and takes place in the days leading up to Valentine's Day. The entire town transforms into a haven for sweethearts, with everyone pitching in to plan events and deck out storefronts. There's art, poetry, and even cocktail-making competitions. In one tradition, fisherman are encouraged to attach hearts to the harbor nets. There is even a special market; restaurants create specialized menus, frequently including a dessert called camogliesi, a chocolate and rum puff pastry.
Germany
For Germans Valentinstag is considered a holiday for adults rather than children. While they do give the traditional chocolate and red and pink gifts, it's also tradition to give one another . . . pigs! Well, not necessarily live pigs. The Glucksschwein (luck pig) is considered a symbol of serendipity—and depictions are seen everywhere. Germans also give one another gigantic frosted ginger cookies that are shaped like a heart and usually have a message written on them—which perhaps one-up our tiny candy hearts!
Wales
The Welsh celebrate the patron saint of lovers, St. Dwynwen, a few weeks earlier on January 25, by going on romantic dates and exchanging gifts. Traditionally, lovers exchange carved wooden spoons (aptly called Lovespoons) that are very beautiful and ornate. There's a bonus to this holiday in that it's a great excuse to visit St. Dwynwen's Church at Llanddwyn Island. Here, you'll find a nature preserve, lighthouses, cottages, and even Merddyn Cil, also known as Merlin's Well! St. Dwynwen's connection to love makes this a perfect option for couples with wanderlust.
Japan
Valentine's Day is believed to have come to Japan via a candy company in the 1930s. What's more—they actually celebrate it twice. On February 14, women are the ones to give men one of two types of chocolates meant to signify a casual kinship or a romantic relationship: Honmei-Choco is considered "the real thing," whereas Giri-choco is the more casual chocolate, which I suppose is an easy way to communicate that he's most definitely in the friend zone. One month later, on March 14's White Day, men (usually) reciprocate. 
South Korea
In South Korea, they don't just celebrate Valentine's Day once a year but rather twelve times a year on the fourteenth of every month. In February, however, just like in Japan, the women give gifts to the men—and in March those roles are reversed for White Day. In April, the day is dedicated to singles—where they can celebrate (or wallow in) their independence by chowing down on a special dish comprised of black bean-paste noodles. Because of these black noodles, April 14 is dubbed Black Day. Other romantic days include: Diary Day (January), Rose Day (May), Kiss Day (June), Silver Day (July), Green Day (August), Photo Day (September), Wine Day (October), Movie Day (November), and Hug Day (December).
China
The Chinese celebrate something similar to Valentine's Day—called Qixi, also dubbed the Double Seventh Night Festival, on the seventh day of the seventh lunar month (this year it's August 17). The holiday is based on the Chinese mythological couple of star-crossed lovers—a daughter of a goddess and an altruistic cowherd (and a mere mortal). They fell in love, got married, and had two children but the goddess was called to return to her parents when they were discovered. Qixi is essentially a celebration to commemorate the lovers' reunion when the stars align to provide a bridge for them.