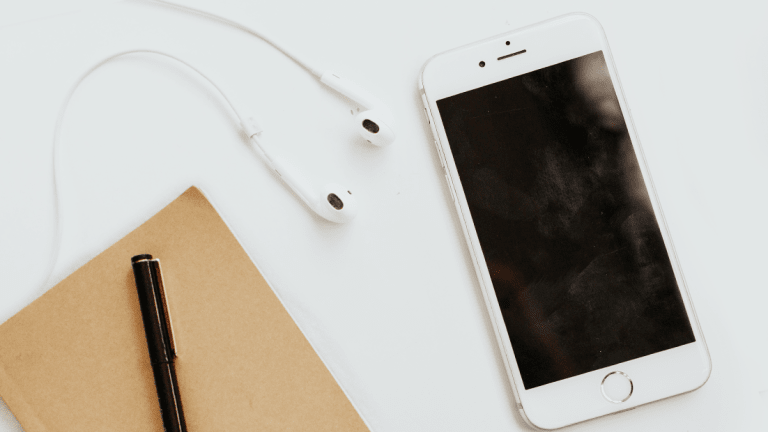 #AlltheSingleLadies, You'll Want to Give These 7 Podcasts a Listen
These podcasts just may deliver you to 'destiny, to infinity and beyond . . .'
Podcasts have been having a moment for a while now—and with good reason. They're a genius way to make the most of your morning commute, make chores feel a little more productive (and bearable), and spark a little conversation whether you're at the water cooler or on a date.
We've published roundups on the best podcasts for couples and for anyone who loves analyzing relationships, but there are also quite a few great podcasts out there for single women to help you live your best life whether you are actively dating or taking time to figure things out.
01. The Lively Show
When we're single, we sometimes tend to put off pursuing fulfillment, saying, "I'll be happy when I'm in a long-term relationship/married/have kids," which, as Kara Eschbach wrote for Verily, isn't helpful. Treating your single life as a waiting room isn't fair to yourself and can fuel bitterness and resentment instead of contentment. Embrace travel, adventure, and doing those things you've always wanted to do. Jess Lively's "The Lively Show" is a great podcast to help you figure out how to live your best life right now. Try listening to "#346: A Lively Adventure: The Many Layers of Self-Love."
02. On Being
If you're a contemplative sort, consider listening to Krista Tippett on the award-winning podcast "On Being," where even the simplest of subjects are explored through profound and philosophical questions. As she interviews all kinds of thought-provoking guests, from philosophers and biologists to priests and social psychologists, you'll be challenged to look at things differently, even spiritually, long after the podcast has ended. Our recommended episode: "Love and Sex and Attachment," an episode that interviews Helen Fisher, a leading anthropological scientist on love, dating, marriage, and compatibility.
03. Help Me Be Me
"I like to think of it as self-help for people who hate self-help," explains the host Sarah May. Whether you're in a dating slump, a career slump, or not even sure what kind of slump you're in, this upbeat and conversational podcast will find a way to get you out of your rut and into action. To get started, consider beginning with a more recent episode: "Constructive Criticism: How to Grow a Thicker Skin as a Creative Person."
04. Love Life with Matthew Hussey
If all you want is some straight dating and relationship advice, then Matthew Hussey's podcast, Love Life, may be the perfect fit. He's a dating coach, author, and columnist with a Youtube channel that has more than one million subscribers. Plus, he has an awesome accent. His short podcasts (they average just five minutes long) cover a variety of relationship and dating topics ranging from dating someone with a different religious background to how to navigate being single in a new city to navigating who pays in a relationship. Try listening to "Episode 100: So You're an Introvert: Don't Let a Label Define You" for a sample of his style.
05. Good Life Project
Ever heard of Tim Ferriss? Seth Godin? Brené Brown? Creator and host Jonathan Fields and his wife, Stephanie, have a knack for drawing out intimate and eye-opening conversations from these big names and game-changers. This podcast is more than a podcast—it's a community that believes that "a good life is an intentional life." To join in the conversation, we suggest starting with this piece by the host himself, titled: "To Succeed at Anything, Do This."
06. Death, Sex & Money
Host Anna Sale tackles the tough topics that nobody likes to talk about such as, well, death, sex, and money. Her gentle interviewing style gives these topics the sensitivity they deserve. Each episode gives you a wider understanding of the human experience. When you're feeling down or overwhelmed by your future, this podcast can remind you of the incredible range of human experiences and can pull you out of the slumps. Try listening to the episode where Sale interviews Katie Couric.
07. How I Built This
As if you needed another reminder not to put your life on hold, "How I Built This" with host Guy Raz is the answer. Raz interviews a variety of successful entrepreneurs (who weren't always successful, mind you), and many of them are incredible women, several of whom started their businesses when they were single or at least before they were married. Their stories will infuse you with inspiration, and there are so many good episodes that it's hard to recommend just one. Try listening to "Rent the Runway," "Spanx," "Kendra Scott," or "Kate Spade" to start (I told you there were a ton of good ones!).