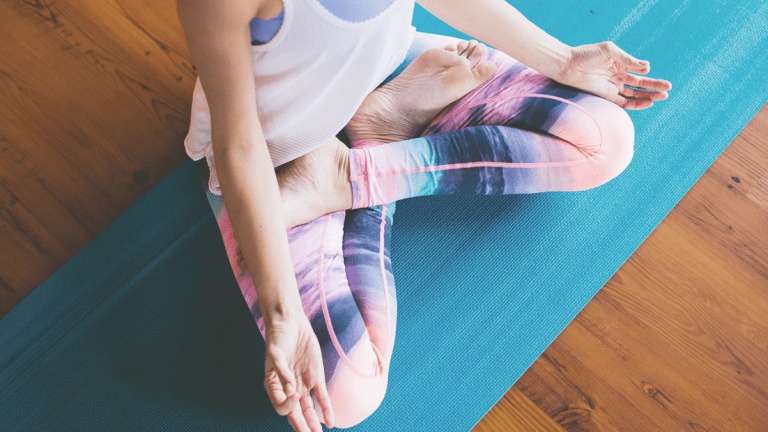 All Fitness Trends Have a Catch
Here's what to look out for before signing up.
Every year, the American College of Sports Medicine releases its predictions for the biggest fitness trends to come. If you've followed these lists, you've probably noticed that some trends stick around and others are one-hit wonders. There's a reason for that. Simplicity and consistency always win. Complicated, ineffective-but-sexy flops are fated to land on the gimmick shelf.
This year's top-ten predictions include HIIT workouts, bodyweight training, strength training, yoga, and group and personal training, which have been on the list for years now. These modalities have research to back them up, but that doesn't mean they always work. Even the most tried-and-true methods have the potential to make little or no difference in your fitness goals this year, and that's a dismal prospect if you decide to put your money into them. Here are three things to look for in your 2018 workout routine.
01. Community
With the growing interest in fitness apps, it may be a bit surprising that group exercise came in second in the ACSM's predictions. But when you think about it, it makes sense. An app is a great way to track your progress, but at the end of the day, most people are more motivated by real-life human beings who text you at 5 in the morning to make sure you're coming to the gym. There's nothing like personal accountability to keep a workout routine consistent.
If you join a gym in the new year, make sure group classes are included in the membership plan, and try them out. Even the most dedicated wallflowers usually find they are much more successful with a community to back them up. Personal trainers are great, too, but if you don't find someone you click with, a friend or family member to hold you accountable is a good substitute.
02. Consistency
Before you sign a contract, ask yourself the following questions:
Is the gym close enough to my home that I won't make excuses and miss workouts?
Does the gym or class work with my schedule? Are there plenty of classes available at times when I am free?
Will I be able to work it into my budget? Are there extra hidden purchases I need to be aware of?
Consistency is the key to meeting your fitness goals, and if these three items aren't in order, it doesn't matter how many people on Instagram are doing it—you won't. Be honest about how realistic your new commitment will be when life gets busy or when money is tight.
03. Enjoyment
With the increased use of social media and fitness apps, it's easy to sign up for what your friends are doing without knowing whether you're actually into it. Find gyms and classes that offer a free trial period, so you can gauge if it's right for you. It doesn't really matter if HIIT is trendy. If you hate fast bursts of intense exercise, you're not going to do it. Without the enjoyment factor, commitment will wane quickly.
Remember, underneath all the bells and whistles, fitness is simple. Find something you enjoy, be consistent, and don't stress the small details. You will benefit a lot from working out for even just ten minutes a day. Knowing the fitness trends out there may help you discover something you love, and sharing your workouts with friends is a great way to build accountability and community. But in the end, knowing yourself is the real secret to successfully reaching your health resolutions this year.