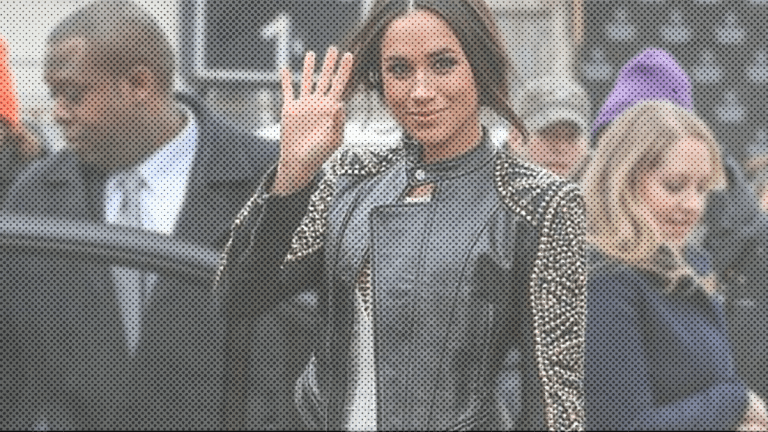 Meghan Markle Could Change Royal Style as We Know It—Here's Why
Move over, Kate Middleton.
The Grace Kelly love story, an actress who marries a prince, will never not be magical. Meghan Markle's real-life fairy tale of an American actress turned British royalty has the whole world tuned in. For every woman who has shamelessly watched endless chick flicks with virtually the same plot line, it's hard not to get caught up in the excitement. Our ears perk up when an interview segment with Markle comes on TV, and our eyes linger a little bit longer on the magazines in the supermarket checkout line.
Of course, Kate Middleton had the same effect. "What did she say? Where did she go? What was she wearing?" Middleton quickly became a style icon for hundreds of thousands of women, inspiring us with her fit-and-flare dresses and classy pumps. Her modern interpretation of traditional feminine style revolutionized royal fashion, making her outfits easy to copy and versatile. Naturally, all eyes are on Markle as she has started sharing Middleton's spotlight. Stores are even already selling out items seen on Markle, ensuring that women everywhere are keeping a watchful eye on the soon-to-be royal's sartorial choices.
But Markle is a little different than the British-born lady. She is an L.A. girl through and through, and like any cool Cali girl, her personal style is more laid-back. In the limelight long before her relationship with Harry, photos depict Markle in destroyed denim, leather jackets, oversize button-downs, and slouchy beanies rather than preppy looks. Many are wondering how this effortlessly cool actress's casual style will translate as she transitions into her new role as philanthropist and wife to Prince Harry.
If you've seen What a Girl Wants, you know that adopting the royal family's famously strict dress code is no simple adjustment. However, in recent years, Middleton herself has bent the rules by wearing jeans more often to public events. And with Queen Elizabeth warmly welcoming Markle into the royal family despite her American citizenship and previous divorce, the monarchy seems to be adjusting to modern times. Markle is also reportedly having her mother, rather than her father, walk her down the aisle.
Markle's style has become more formal while still maintaining her relaxed look. She has made a point of incorporating more comfortable fabrics such as cotton and velvet into her ensembles as well as more comfortable items such as slouchy heeled boots. With plenty of comparisons to Middleton's polished appeal, we're excited to see how Markle takes royal style into her own hands. Whether she starts a style revolution at Buckingham Palace or sticks to more streamlined ensembles, we love what we've seen so far and will certainly be taking notes on how she pulls off each look.