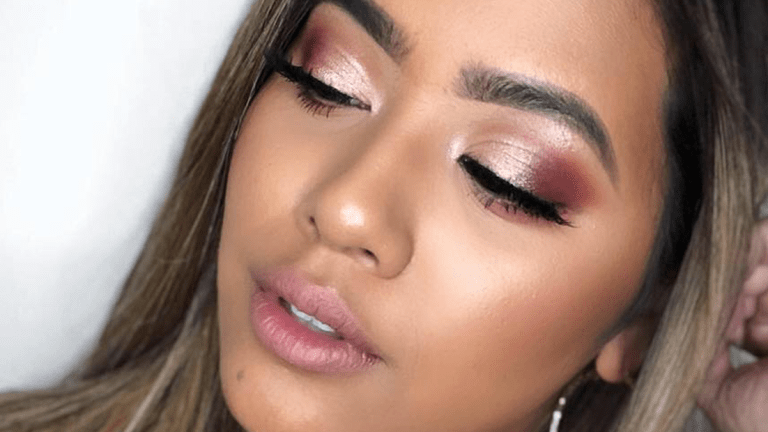 Affordable Online Beauty Brands That Shouldn't Be Overlooked
Quality beauty products don't have to break the bank.
Stepping into a skin care and beauty store is overwhelming, to say the least. However, platforms such as Instagram have allowed for makeup and skin care brands to grow online without the need of major vendors such as Sephora and Ulta. What this means is that more brands are delivering beautiful, high-quality products that won't burn a hole in your pocket.
If you're wanting to revamp your look this new year, check out these online beauty brands that have amassed loyal followings for everything from complexion to eyes to lips.
Colourpop
A brand that originally focused on eye shadows and lipsticks, Colourpop was until recently known for its unique Super Shock Shadow formula, a cream-gel formula with a marshmallowy texture. It has since expanded into the realm of powder shadows and face products, concealers, and lip products in practically every shade one could want. With eye palettes for under $20 and single lipsticks and eye shadows for under $5, this brand is dedicated to delivering dazzling products to fit nearly every budget. Sephora has recently picked up Colourpop, offering a few select bundles and palettes, but the vast majority of the collection can be found at Colourpop.com.
BH Cosmetics
BH Cosmetics has been making waves for a while with products that have stunning quality and shocking prices. It offers a complete selection of beauty products, including foundations, brushes, eye and cheek palettes, and more. It has also collaborated with top influencers such as Carli Bybel, and a portion of its collection has recently begun selling at Ulta. What keeps people returning to its website, though, are the frequent sales that lower $9 liquid lipsticks and $13 28-color eye shadow palettes to nearly ridiculous prices. Don't let the prices fool you, though; the reviews of its normal and Studio Pro lines speak to the quality. For the full-glam type in your life, check out its five-star-rated Studio Pro Spotlight Highlighting Palette.
Makeup Geek
Launched by YouTuber Marlena Stell, Makeup Geek offers all kinds of eye shadows and pigments—the products that originally brought this brand into the limelight—as well as face powders, brushes, and lippies. Its powder shadows include matte, shimmer, foiled, and duochrome options, so there's something for makeup-wearers of every taste. While the brand doesn't strictly identify as a "drugstore" brand, everything but its palettes are $20 and under. It also offers empty palettes so that you can create a custom gift filled with blushes, contour powders, shadows, and bronzers.
Juvia's Place
Although it offers products such as blush palettes and brushes, Juvia's Place's vibrant, richly pigmented eye shadow palettes are what launched it into internet fame. Juvia's Place draws inspiration from numerous cultures and claims that its products will take you "from the office to the Caribbean Islands and everywhere in between!" All of its palettes range from $20 to $30, with the large amount of product per eye shadow making it an incredible value. For a more neutral, wearable option, check out the Nubian palette; if bright, electrifying color arrangements are what you're looking for, try the Masquerade or Zulu palettes.