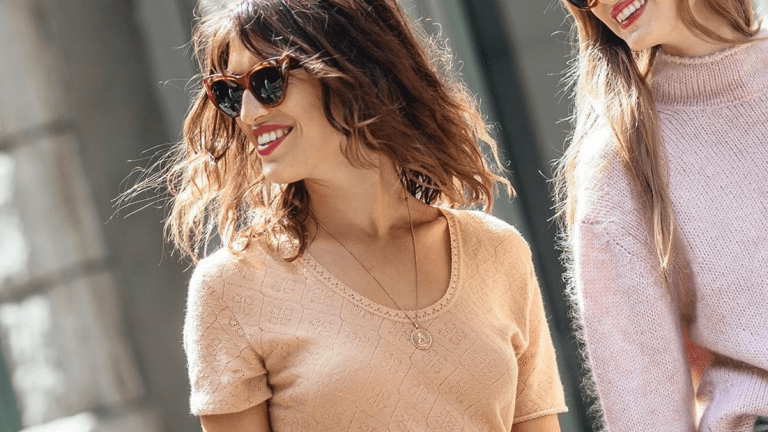 7 Ways to Look Like You Tried (When You Didn't)
For work days, lazy days, and everything in between
Whether you woke up late or just on the wrong side of the bed, we all have lazy outfit days. Luckily, on days like these, you don't have to choose between dress slacks and sweatpants. We have a few outfit hacks for throwing together a polished ensemble that requires zero planning or hassle.
Remember these seven tips on the days you just can't anymore.
01. Wear a Button-Up //
If you don't feel like putting effort into an outfit but don't want to wear your ratty old tee, try wearing a button-up. The classic button-up offers all the comfort of your T-shirt without looking like you didn't try. To look extra pulled-together, try tucking the front of the button-up into your pants.
02. Wear Black on Black //
The black-on-black style trick is an oldie but a goodie. As a more formal color, black makes any outfit look more serious. Black on black is even more intentional looking, unifying your separate pieces for an overall professional and modern look.
03. Tuck It In //
Our mothers were right for always nagging us to tuck in our shirts! Tucking in your top immediately defines your waist and changes your entire look by creating a polished silhouette.
04. Wear a Bold Lip with Dark Shades //
When it comes to a basic outfit that needs an extra oomph, sometimes all it takes is a bold lip and sunglasses. Swiping on a crimson lipstick and throwing on a pair of sleek shades is perfect for when you're in a rush. You'll accomplish an Old Hollywood look in just seconds, and you don't even need to worry about doing a full face of makeup.
05. Add Ladylike Elements //
Boring getup? Add some ladylike elements that elevate your entire ensemble. A bold red lip, a feminine neck scarf, and Jackie Kennedy–worthy sunglasses will give your look some creative direction.
06. Wear Oversize Earrings //
Bold earrings have a way of making any outfit look intentional. Jewelry in general always makes an outfit seem more deliberate, but a statement earring will take your look to the next level. Statement earrings are already extravagant, perfect for balancing out your simple outfit. The contrast between your fancy earrings and laid-back outfit will say "street style star," not "I just woke up."
07. Wear a Blazer //
A blazer offers all the structure your basic outfit needs. The formality of the blazer immediately elevates your look by giving it a professional appeal that makes your tee and jeans look less grungy. In fact, the combo gives you an effortlessly cool vibe—who doesn't want that?