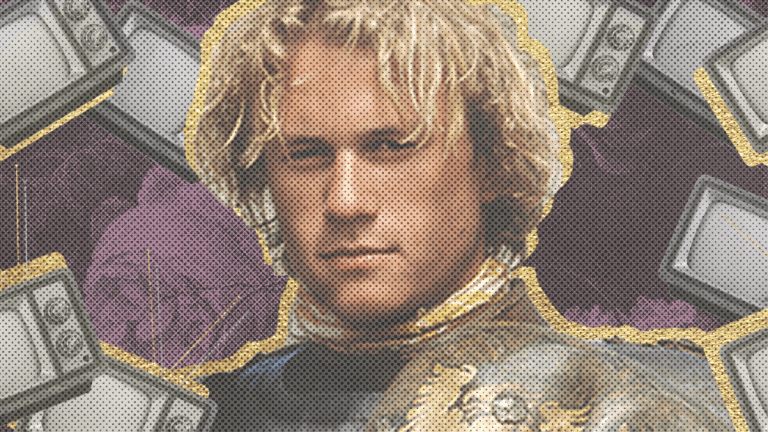 4 Heath Ledger Movies to Stream in Remembrance This Month
The '10 Things I Hate About You' actor died a decade ago this month.
Ten years ago this month, the world lost a great talent when 28-year-old Heath Ledger died unexpectedly. At the time, Ledger had just wrapped filming The Dark Knight, for which his role as the Joker was highly praised posthumously. He was even awarded the Oscar for Best Supporting Actor that year. It's hard to believe a decade has passed since this poised actor was tragically lost, but luckily his work lives on.
Here are some all-time great Heath Ledger films to stream now.
'10 Things I Hate About You,' Rent on iTunes or Amazon
If you came of age in the late nineties, you've probably watched this teen rom-com about a thousand times. From the fake pregnancy belly to the swoon-worthy moment when Patrick (Ledger) serenades Kat (Julia Stiles) in the football stadium, this movie will take you back quicker than you can say, "I hate the way I don't hate you, not even close, not even a little bit, not even at all." 
'A Knight's Tale,' Stream on Netflix or Rent on iTunes or Amazon
Jousting, castles, princesses—this is Ledger's medieval pièce de résistance. After all what's better than watching a peasant climb the ranks all the while fighting for his true love's heart. William Thatcher (Ledger)—not to be confused with William Thacker (aka Hugh Grant in Notting Hill)—will win you over with his charm and bravery, no doubt.
'The Dark Knight,' Rent on iTunes or Amazon
His highly acclaimed role as the Joker in the Batman franchise films was a shining moment for Ledger's talent. While controversy abounded as to Ledger's mental health while acting out this disturbed character, the industry took note that the young Aussie was among the best actors of his generation. If you want to re-live this creepy, thrilling ride through Gotham City, queue up a rental now. 
'The Patriot,' Stream on Netflix or Rent on iTunes or Amazon
This is one of Ledger's roles that tends to fly under the radar—but don't let that fool you. Playing the eldest son in a family facing the tumult of the American Revolution, Ledger made this extremely long (almost 3 hours!) war movie worth watching. Be warned, though, critics have said this historical drama is far from accurate. Watch it for entertainment, not education.