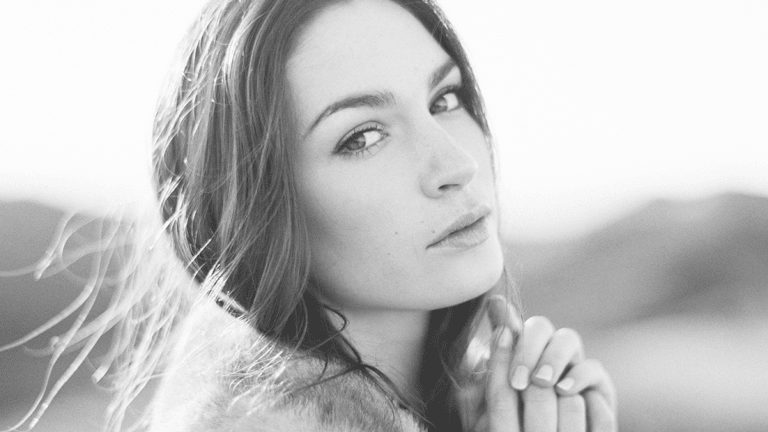 The Highest-Rated and Most Effective Face Masks on Amazon, According to Real Women
New year, beautiful skin.
Amazon Prime has taken over. From competing with Netflix to buying out Whole Foods, we can go to Amazon for basically anything, even beauty. With endless reviews on products from real women, Amazon has surprisingly become the ultimate destination for finding out if a product really works or not. Complete with verified purchases, before-and-after photos, and no-nonsense critiques, Amazon is doing what Sephora and Ulta stores can't—reaching the everyday consumer. 
And when a product has thousands of five-star reviews, we know the product is actually affective because there are thousands of women who are living proof of the results. So if you're looking to jump start your beauty routine this year, check out these (affordable) Amazon face masks that really work. 
Aztec Secret Indian Healing Clay, $9
With 12,000+ reviews, the vast majority being five stars, this product seems to be the miracle worker we've been looking for. With its 100% natural ingredients and clay from Death Valley, CA, this mask will dry out the most oily of skin. Our advice, make sure to mix it with apple cider vinegar instead of water. Make sure to use lots of moisturizer afterwards.
"I have never used a product that has achieved such noticeable results after the first time using the product. My blemishes and the overall feeling and appearance of my skin greatly improved after only one use. That is definitely something I have never experienced. You can feel it working when it is on your skin. I also think using apple cider vinegar plays a huge part in why this product works so well." –Kimberly Ann, Amazon User
Art Naturals Dead Sea Mud Mask, $10
Famous for its detoxing and revitalizing abilities, this mask will stimulate blood circulation to heal your skin. With naturally soothing ingredients like dead sea mud, kaolin clay, shea butter, sunflower oil, and aloe vera juice, you can be sure this mask won't irritate your skin.
"I couldn't believe how great my skin felt! I could tell the 1st layer of dead, dull skin had been removed. My face was soft and smooth to the touch. My skin had a nice glow. The next day a few blackheads and zits appear but that's a good thing. This was acne that was trapped below the surface. Now that it had surfaced, I was able to treat it on a topical level." –Brandice, Amazon User
Dermal Korea Collagen Essence Sheet Mask, $11
For those of you who love variety and experimenting with different masks, then this purchase is perfect you. For eleven dollars you get a pack of 16 different face masks, each infused with Vitamin E and collagen. With ingredients like olive oil, strawberry, honey grapefruit, acai berry, and more these easy to apply sheet masks are ideal for a girls night.
"They are all very hydrating and leave my skin feeling soft and smooth. I use these masks around 1-2 times a week, and I feel that they are worth the price. You also get a lot for your money! Overall, these are wonderful masks that I would definitely recommend and repurchase. –Tea, Amazon User
Majestic Pure Indian Healing Clay, $11
Bentonite clay is known for many things but it's most notable attribute is it's healing powers. Made from volcanic ash in Wyoming, this mask pulls toxins from your skin nourishing it with calcium and silica which also helps those with oily skin. This clay is very powerful! If you have sensitive skin make sure to only use the mask according to the exact time they tell you. As a warning, if you don't regularly exfoliate or use detoxifying masks, it may cause you to break out after using since it pulls toxins that are deep in your skin to the surface.
"I just bought this product with the apple cider vinegar and I have only used this twice in the past week and my face has done a complete 180. The first time I kept the clay on for the recommended 20 mins and was so amazed at how you can actually see the dirt being sucked out of your pores." –Mary, Amazon User