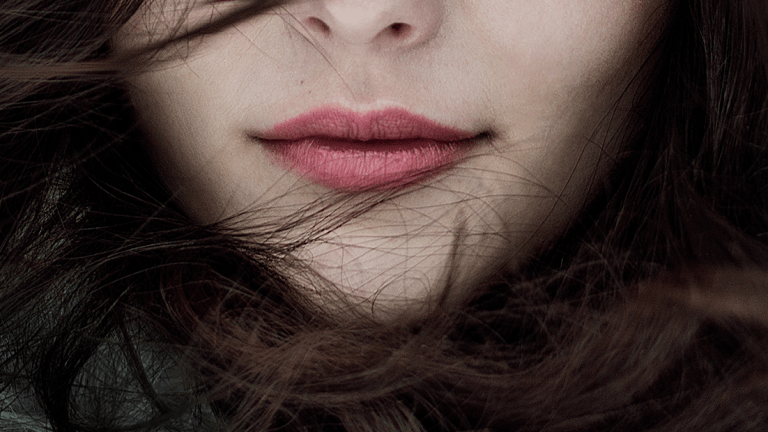 Your Chapstick Could Be Toxic to Your Health—Here's Why
Check the ingredients before you moisturize this winter!
Chapped lips—the curse of my family. It's rare that you will find any of us without a chapstick on hand for when the cracks inevitably appear. Dry lips can be borderline unbearable, and sometimes it feels as if the things we use to fix that problem only make it worse. Why is this?
Our lips are extremely fragile. With their incredibly thin skin and lack of stratum corneum (the outermost layer that protects our epidermis), the lips are more susceptible to damage from the elements than any other part of our body. And yet, while so many of us have been transitioning into organic foods and skin care products, we've totally left our lips in the dust.
A lot of the most common ingredients found in chapsticks not only leave our lips drier but can also affect our hormones, irritate our skin, and in extreme cases cause cancer. While that seems scary, have no fear! Once you know what to look out for, these harmful ingredients are easy to avoid.
Here are a list of ingredients to look out for and a list of ingredients that will heal your lips.
Ingredients to Avoid
Humectants (Hyaluronic Acid, Glycerin) //
"Lip balms with humectants such as hyaluronic acid and glycerin make lips worse," says dermatologist Leslie Baumann, M.D., to Style Caster. "These ingredients pull moisture out of the skin, especially in a dry environment, and then the water evaporates away." If the chapstick has an occlusive agent such as beeswax or shea butter to help your lips hold moisture, then it is OK for it to also have a humectant.
Parabens (Methylparaben, Butylparaben) //
Parabens such as methylparaben and butylparaben have a weak ability to mimic estrogen, and though it is not confirmed, there may be a link between the rising number of breast cancer cases with the increase of parabens used in beauty products. Parabens have been found in breast cancer tumors and are linked to reproductive toxicity. The ingredient methylparaben was also found to block the breast cancer drug Tamoxifen.
Synthetic Colors and Dyes (FD&C Blue 1, Green 3, Yellow 5 and 6, Red 33) //
Synthetic colors include things such as coal tar and heavy metal salts that leave toxins on your skin. Not only can this cause skin sensitivity and irritation, but animal studies have also shown almost all FD&C colors to be carcinogenic (capable of causing cancer).
Fragrance and Flavor //
Fragrances and flavors are the "hidden chemicals" of chapstick ingredients. The problem is that the FDA federal law allows manufacturers to include nearly any ingredient in their products under the name "fragrance" without actually listing the product used. Although a chapstick may not have harmful chemicals in it, the potential is there. So, while fragrances and flavors aren't an immediate turnoff for a product, it is a good idea to simply opt for natural ingredients instead.
Chemical Sunscreens (Oxybenzone, Octinoxate, Octisalate, Octocrylene, Avobenzone, Padimate O) //
While you definitely want a sunscreen in your chapstick to avoid UV damage, a common chemical in sunscreen called oxybenzone is considered an endocrine disruptor and is associated with endometriosis in women. For sun protection, look for chapsticks with non-nano zinc oxide as the active ingredient.
Ingredients You Want in Your Chapstick
Shea Butter //
Shea butter is full of fatty acids that hydrate and nourish lips while also soothing irritation. Not only does it moisturize, but shea butter is also known for the way it heals wounds with its terpenic alcohols and phytosterols. Its healing powers are infamous for just about everything, so we definitely support it in our chapstick.
Natural Oils //
When essential oils first started to become popular, it seemed ridiculous to me that they could solve every problem—yet now here I am recommending natural oils for this problem. Oils are easily absorbed by the skin, are full of essential fatty acids, and contain natural antioxidants, which allow for deeper moisturizing while protecting your skin from environmental stressors. Some natural oils to look for: coconut oil, olive oil, jojoba oil, almond oil, sunflower oil, hemp seed oil, apricot kernel oil, avocado oil, and grape-seed oil.
Honey //
Raw honey contains minerals, vitamins, and amino acids that are infamous for their hydrating capabilities. Its antioxidants repair the dead or cracked skin on your lips and protect them from environmental damage.
Cocoa Butter //
For those with dry, sore, and dehydrated lips, this is the ingredient for you. Cocoa butter has vitamins A1, B1, C, D, and E as well as iron and magnesium, which will transform any tough dryness to new and soft lips.
Zinc Oxide //
Our lips can often be forgotten in our rush to slather sunscreen all over our faces, yet they are so susceptible to UV damage. Zinc oxide is a safe and clean sunscreen that is found in a lot of lip balms and will protect your lips from long-term damage.
If you're not sure about a product, download the app Think Dirty, which will rate how safe any product is on a scale from one to ten.