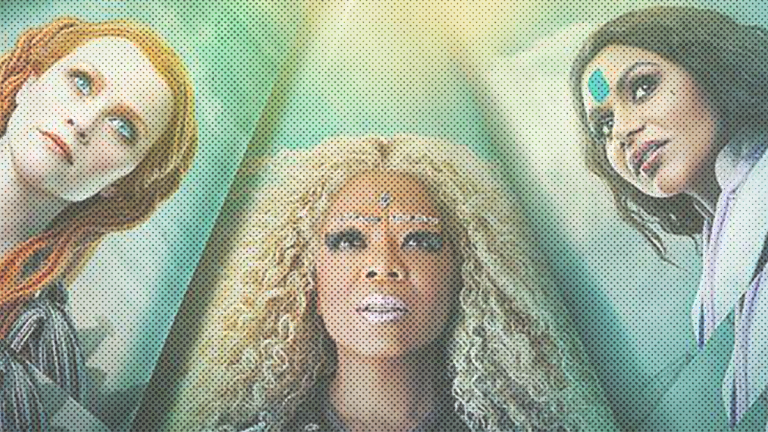 10 Bestselling Books That Are Becoming Movies in 2018
Read them now before they hit the big screen!
"The book is always better than the movie." 
Sure, it might be true, sometimes. But today, filmmakers are getting exponentially more creative and working directly with authors to ensure that the authenticity of the characters transcends from the page to the screen. Producers, directors, and writers have worked over the past year to ensure that 2018 brings us the best book-to-motion-picture selection yet. These are some of the books hitting the big screen as films in 2018.
'Peter Rabbit' by Beatrix Potter
February 9
Beatrix Potter's original classic from 1902 is back. This vintage children's story is one that the entire family can enjoy. The feature adaptation will walk us through the rebellious rabbit's life as he tries to sneak into a vegetable garden. Some say that Peter Rabbit was a dreamer who "jumped" out of his comfort zone. Whatever the moral is, it will be sure to capture your heart.
'Annihilation' by Jeff VanderMeer
February 23
Directed by Alex Garland, this film adaptation is a thriller about a biologist who sets off on a mysterious expedition. Her hope is to discover what really killed her husband. Natalie Portman, Gina Rodriguez, and Tessa Thompson co-star in a plot that twists and turns and leaves both the characters and the readers with unexpected answers.
'The War with Grandpa' by Robert Kimmel Smith
February 28
Another film that will be a fantastic experience for the entire family, this story is about a young boy forced to share a room with his grandfather. Up until he received that crucial piece of information, the boy was thrilled. It was a delight to find out his grandpa would be coming to live with them. But, once the reality hits, the young boy declares war on his grandpa to make him surrender the room.
'A Wrinkle in Time' by Madeleine L'Engle
March 9
Another classic children's tale is being adapted into a family movie this coming winter. A Wrinkle in Time—the movie—will star Chris Pine, Mindy Kaling, Gugu Mbatha-Raw, Oprah, and Reese Witherspoon. These stars, the creators, and the writers have worked together to bring a magical story to the big screen with the glory of today's cinematic effects.
'The Lost Wife' by Alyson Richman
Date TBD
For those who like a beautiful story intertwined with fascinating history, this movie is for you. The story takes place in pre-World War II Prague and stars Daisy Ridley who plays an art student named Lenka. When Lenka falls madly in love with her best friend's older brother, Josef, the Nazi takeover tears them apart. It isn't until decades later and thousands of miles apart that they have one more chance. This story is a romance that John Lescroart described as "staggeringly evocative, romantic, heart-rending, sensual and beautifully written."
'The Guernsey Literary and Potato Peel Society' by Mary Ann Shaffer
April 19
The No. 1 New York Times bestseller got itself a star-studded cast including Downton Abbey's Lily James and Jessica Brown-Findlay. Shaffer's magically written story follows Juliet Ashton, a London local emerging from the shadow of the Second World War. She is a writer on the search for her next book. It isn't until she receives a letter from a mysterious stranger that the subject of her book comes to light. The two continue to exchange letters which wraps Juliet into the details of his life and the people who fill it with intrigue. The book is described to boast a "charming, funny, deeply human cast of characters." We can only imagine what the movie can do to bring them to life.
'Where'd You Go, Bernadette' by Maria Semple
May 11
The New York Times described this book as "comedy heaven," leaving "convention behind," and its readers agree. This film adaptation is highly anticipated. It hits theaters in May 2018 and will dazzle its audience with the notorious Bernadette Fox (Cate Blanchett)—an opinionated partner and revolutionary architect. But her strongest identity is of a best friend and mother to teenager, Bee. When Bernadette disappears, her daughter does everything in her power to find her. As we follow Bee's journey, the story depicts the most touching moments of a mother-daughter relationship and how its complicated nature has transcended time into today's absurd world.
'The Darkest Minds' by Alexandra Bracken
September 14
Co-starring Mandy Moore, this movie ought to be a twist from the characters we have seen the beloved singer and actress play. She plays one of the two percent of teenagers who escaped an internment camp, leaving them with super powers. Although the powers sound exhilarating, Ruby (played by Moore) and her friends have no control over their powers. The powerlessness leaves their parents terrified. On top of that, Ruby must resist the love of their brave leader, Liam. This fantastical twist on drama and romance will certainly make for an outstanding and unique film in 2018.
'All the Bright Places' by Jennifer Niven
Date TBD
Looking for that heart wrenching movie that makes you laugh and cry and walk out of the theatre astounded by the plethora of emotions you felt? Well this is it. Jennifer Niven's story will star Elle Fanning who plays teenage girl Violet. Violet befriends Finch, a boy atop a bell tower about to jump. Finch finds that with Violet he can be himself—both funny and weird. Violet learns that only with Finch, she can live in the present. Don't miss the film adaptation of a New York Times Bestseller described by Entertainment Weekly as a "heartbreaking love story about two funny, fragile, and wildly damaged high school kids . . . [written by] a skillful storyteller who never patronizes her characters—or her audience."
'The Selection' by Kiera Cass
Date TBD
The Selection is the opportunity of a lifetime for most girls. It gives them the chance to escape the life laid out for them and instead enter into one of royalty. While thirty-five girls fight for the opportunity, one is secretly hoping to be rejected from the contest for fear of losing the love of her life, Aspen. Aspen is a caste below her and America is swept into the competition against her will. It isn't until she meets the prince that she is forced to question if the life she dreamed of is better than the one she never imagined.