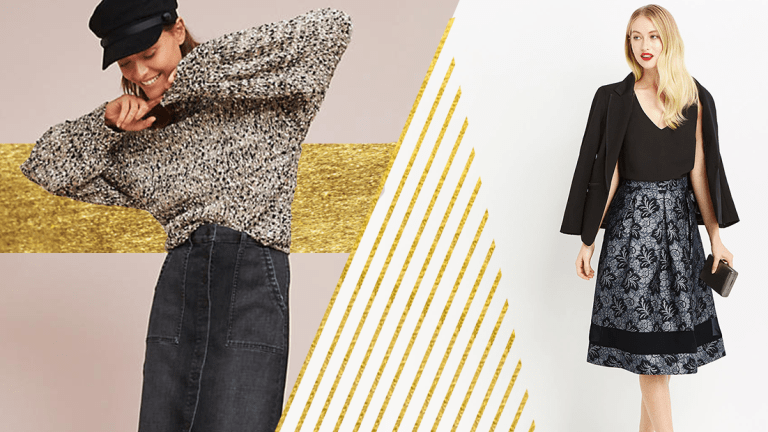 Heavy-Duty Skirts That Will Keep Your Legs Warm All Winter Long
Anybody else getting tired of wearing pants?
It seems that as soon as the weather turns frigid, our outfit creativity goes out the window and it's all about practicality. As a result, jeans become your go-to, and if you're anything like us, you start missing your skirt options.
The flouncy, lightweight skirts of summer won't see the light of day for another seven months, but you can start throwing a couple skirts into your outfit lineup. Look no further than our favorite heavy-duty, winter-proof selections below.