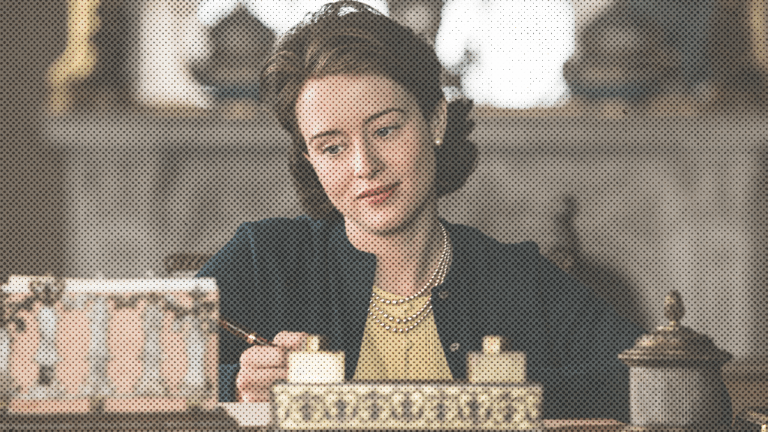 3 Non-Spoiler Reasons Why Bingeing 'The Crown' Season 2 This Weekend Is Quite Right
For starters, two familiar faces from 'Downton Abbey' play prominent roles.
At just the precise moment—as Prince Harry and Meghan Markle have sparked our fascination with the British monarchy yet again—comes season two of The Crown on Netflix. In its first season, Claire Foy captivated audiences by portraying Queen Elizabeth II's ascension to the throne and her early reign. The premiere season was full of growing pains for the young monarch and her new marriage. It also revealed a dynamic relationship between the queen and her sister, Margaret, who was refused permission to marry the man she loved.
Opinions of season two are divided. Many think the Suez Canal conflict that spans the new season fails to deliver much intrigue. I disagree. Where those early episodes were insightful and pleasant for the anglophiles among us, season two of The Crown, which drops December 8, is on an entirely new level. Having viewed the whole season (provided early by Netflix), I conjecture that anyone like myself, who liked but didn't love The Crown before, will soon be singing a different tune. Here's why.
The Royal Marriage Faces Relatable Problems
Elizabeth and Philip's marriage becomes a character in and of itself in season two, and I found the show's study of expectations, jealousy, longing, pride, and other matters of the heart to all be shockingly relatable to not only "normal," that is non-royal men and women, but also to modern relationships.
Season two brings a nuance to the royal marriage that just was not there before. As the episodes explore Philip's possible indiscretions (be prepared for much more screen time with Matt Smith this season), we see the characters face humanizing emotional trials. Isn't that what we're all after? To find out whether royals really are like us. Well, much like the royal family's real-life inaccessibility, season two brings Elizabeth's felt but unspoken thoughts to the forefront. As I watched, I was constantly wondering what she was really thinking and whether she would ever let emotion get the better of her.
The Sisterhood Navigates Shaky Ground
In season one Margaret was devastated by the queen's refusal to let her marry Peter Townsend. We saw the siblings struggle, almost constantly, between family and country, never quite finding common ground. In season two, Margaret's love life is once again a key plot, but so is her desire for a bit more normalcy. For those who don't already know who Margaret's love interest is, I won't completely spoil it. But Downton Abbey fans will be pleased.
As the monarchy faces the challenge of changing times and the threat of irrelevance, Elizabeth homes in on preserving the crown while Margaret increasingly wants to explore life outside the palace walls. Of course, there's never a dull moment between the sisters.
The Outside Circle Gets a Revamp
Season one was all about Winston Churchill when it wasn't focused on Elizabeth or her sister, Margaret. While John Lithgow played that part adroitly, I was pleased to see a woman outside of the royal circle take a prominent supporting role in season two. She's the wife of a royal secretary, and she adds a spunky rebellion to the show that even Margaret failed to bring in season one. Other cameos include JFK and Jackie and American evangelist Billy Graham, whom the queen takes a keen interest in.
All of these characters help illustrate the fascination we have when considering royalty as compared to "average" people. As one of the queen's advisors recalls, the job of the royal family is to "inspire." Season two brings new faces into the palace circle, people who doubt the monarchy's role in modern society. Watching the still-quite-young queen face the challenge of adaptation is really quite captivating.
Let us know what you think after you watch!