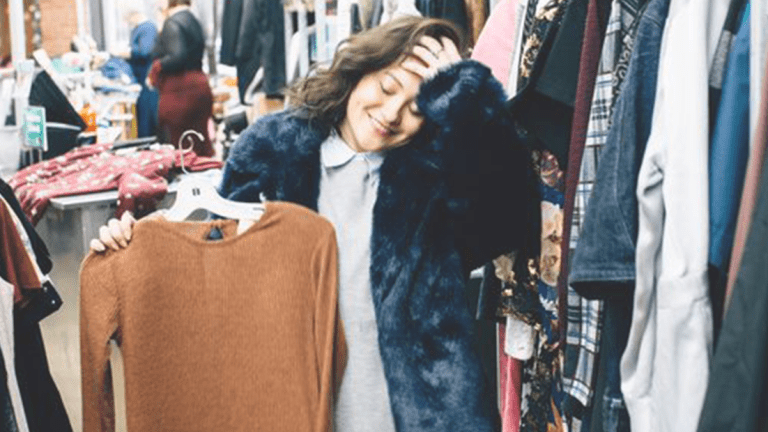 3 Hacks for Snagging a Party Dress for Cheap
Nothing to wear this holiday season? Try these tips first.
Have you ever bought a dress for just one night? In the rush and pressure to find the perfect outfit, we often find ourselves dropping more money than we originally planned on something we only wear once. This year, save yourself the added expense by trying these three simple tricks to find the party dress of your dreams at a fraction of the price.
01. Rent the Runway
Most of us have heard of Rent the Runway but have never tried it. Well, if there were ever a time to give it a shot, it's the holiday season! Rent the Runway lets you borrow a stunning dress for as cheap as $30. It sounds risky, but it's really easy to use. You can filter your results by body type, age range, neckline, occasion, designer, length, weather, and more. The options are literally endless. You get to keep the dress for four to eight days, and you receive a free backup size just in case, plus free returns.
02. The Thrift Store
If you have a party tonight, your best bet is hitting up the thrift store. It sounds like the last place you'd find cute dresses, but thrift stores are actually loaded with them. It will, however, take some digging and open-mindedness. You'll be able to find plenty of LBDs and maybe even a few sleek Gwyneth Paltrow–worthy numbers from the nineties. The key when thrift shopping is not expecting to find a dress that looks exactly like something you'd find in a department store today—don't be afraid of the unexpected styles that will help you stand out from the rest.
03. Etsy
If you like the idea and prices of secondhand shopping but not the dirty work of sifting through hundreds of dresses, you might be better suited for perusing through Etsy. With thousands of affordable dresses at your fingertips, it's easy to narrow down your search to price range, color, and whether you want it to be handmade or vintage. All you have to do is click until you find one you like! To make sure you buy a dress that fits, follow these easy tips.