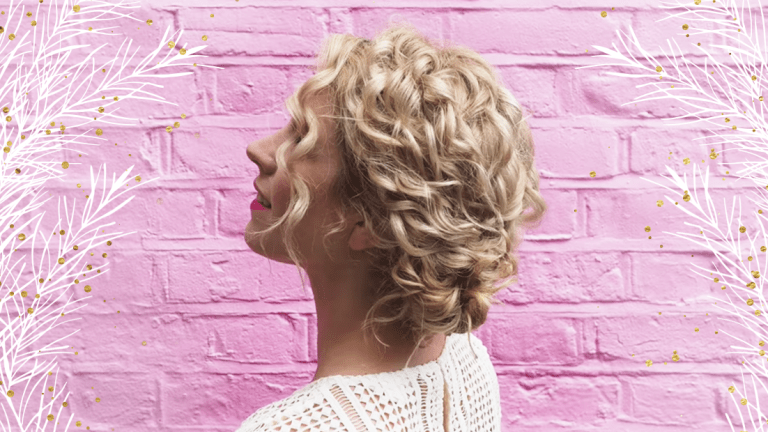 Sophisticated Updo Tutorials for Curly-Haired Ladies
Just in time for the holiday season!
In a YouTube world full of tutorials made for women with super-manageable hair (read: straight or wavy), curly-haired women are always modifying the steps to suit their hair type.
If you've been looking for tutorials that have been created by curly-haired women for curly-haired women, look no further than our roundup of video tutorials below. Just in time for those Christmas parties coming up, too!
3 Zero-Effort Updos
Tanesha from Girl With Curves understands those of us who want to look polished without spending an hour in front of the mirror. She makes these three zero-effort updos look sophisticated enough for any formal holiday party on your agenda!
Elegantly Pinned Messy Curls
To get to Alba's hair tutorial, skip to 6:08. This tutorial reminds us of the power of bobby pins! With just a few simple adjustments, Alba's look is transformed into an elegant updo that is easily secured with bobby pins. Time to make a trip to the drugstore!
Romantic Twisty Low Bun
If you like to get a little more creative with your updos, Christina's twisty low bun tutorial is perfect for you. With a few twists, she helps us create a romantic low bun that will upgrade any outfit.
3 Versatile Updos and Half Updos
Simple hairstyles that get you out the door quicker are major time-savers. These three easy and classy hairstyles by Ashley, however, won't sacrifice your style.
8 Heatless Bohemian Hairstyles
If variety is your goal, India definitely has a look for you. Whether you prefer a more playful hairstyle or a sophisticated one, there will be plenty of opportunities for experimenting!