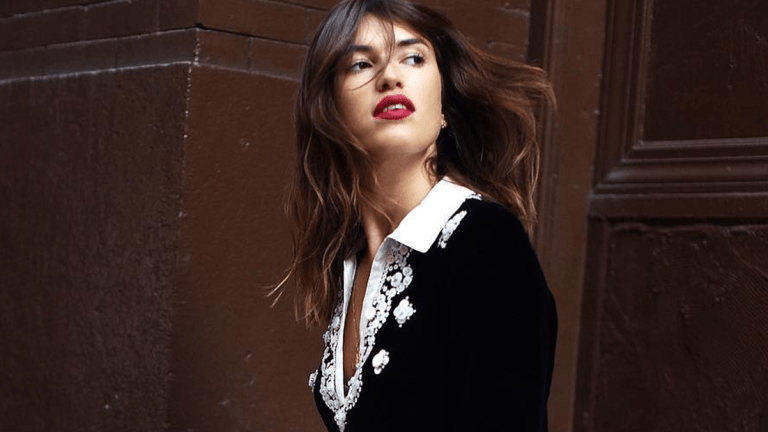 5 Hacks For Dressing Up Your Jeans Like A French Girl
Just in time for your holiday parties.
Let's be honest, not all of us are party dress kind of girls. Nevertheless, holiday parties beckon, and those of us who prefer a t-shirt and jeans must scramble to make our casual items look more fancy. You may be surprised to learn that Parisian women have a similar approach to dressing. Rather than fussing over a brand new look, they choose well-loved pieces from their outfit lineup and simply style them accordingly. Parisian women are known for their casual-meets-fancy appeal and their ability to make the most laidback separates look chic, especially their jeans.
Jeans are something everyone owns, so why not take a couple cues from the French who have mastered dressing up this basic item? Here are five hacks to making your everyday jeans look perfectly Parisian.  
Always Wear Heels
The quickest way to transform your basic jeans ensemble is to add heels. French 'It' girls have recently been channeling the 1940s and 1990s with block heels. Block heels are more comfortable and also straddle the line between super dressy and functional. 
Pair With Luxe Fabrics
By nature, cotton blue denim is very laid back. The only way to upgrade its relaxed look is to slightly overcompensate with a dressy blouse, jacket, or blazer. Fabrics like velvet, lace, fur, satin, and silk are perfect for creating a balance between casual and formal. The combination of high meets low fashion also evokes a street style savvy look that works for almost every occasion.
Apply Some Rouge
While the French are known for their natural approach to beauty, they never hesitate to swipe on a dash of rouge to look nighttime party appropriate. Rather than caking on the foundation, blush, and eyeliner, a simple crimson hue will do all the work to create a feminine look that will elevate your entire outfit.
Adorn With Delicate Jewelry
Forget statement earrings and necklaces of oversized jewels and gems. To embody the low-key style of Parisian mademoiselles, try layering a few delicate chains and rings that will subtly glisten on you throughout the night.
Add Structured Coats
Aside from jeans, the structured blazer is the second most important item in the French wardrobe. Easy to throw on over any outfit, the blazer polishes up even the most casual outfit by creating a structured silhouette.