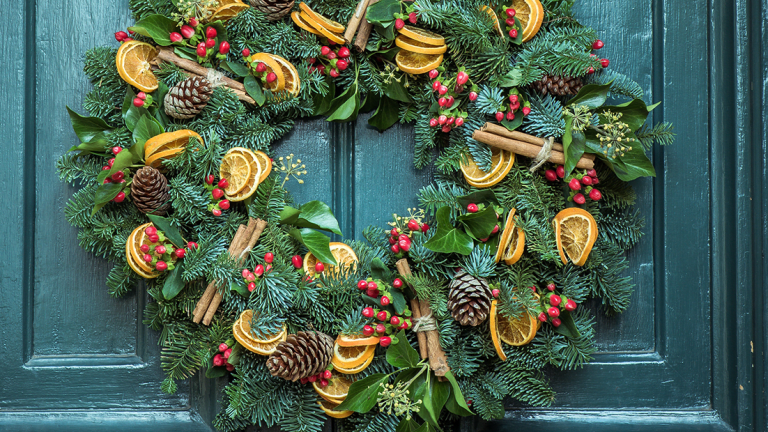 The History of Boxing Day And How To Celebrate It
Bring back these four old-school ways of keeping the true spirit of Christmas alive.
Believe it or not the day after Christmas, or "Boxing Day," is not a celebration of the Rocky franchise, but rather a centuries-old tradition once focused on giving to the less fortunate in your life.
Historians have yet to agree on one conclusive origin story for Boxing Day, but theories generally revolve around giving to the poor. In one version, 10th-century Duke of Bohemia Wenceslas—yes, the guy the song is about—brought food and wine through a blizzard to a peasant on this day. Another explanation is that December 26, also known as the feast of St. Stephen, was the day on which the collection boxes were opened in churches and the contents distributed to those in need. Yet another possibility is that aristocrats gave gifts to their servants on this day—in boxes, obviously.
The holiday persists in Britain and former British colonies, though the emphasis has shifted from hunting for fox to hunting for bargains. A Canadian friend described Boxing Day to me as her country's Black Friday. Australian Johnny Lieu says it's a day when people have "the sudden urge to spend lots of money on things they may not need, watch a lot of sport, and figure out what to do with their leftovers."
Just because that's the way it's being done now, doesn't mean that's the way it has to be. Honor Boxing Day the old-school way with these thoughtful ideas for putting others first.
01. Recognize those who serve you
Most of us don't have household servants anymore, but we do have people who serve us in our daily lives: think mailman, doorman, custodian, dry cleaner, hairdresser, babysitter, or dog walker. A small gift or tip (equal to the cost of one service) is a generous way to show your appreciation for the work they do for you year-round. Hand deliver it or leave a surprise in the mailbox for them to find later. The offering needn't be extravagant but don't forget to include a handwritten note of gratitude. Who doesn't like to hear an extra "thank you" now and then? 
02. Lock down a way to serve in your community
You don't need to wait until January 1 to make a commitment to give back in the New Year. Sit down at your computer and research local food pantries, soup kitchens, religious organizations, animal shelters, blood banks, or veteran hospitals to find a need you can fill. Perhaps you can commit to knitting a certain number of hats for premature babies or you can serve a meal once a month at a shelter. Schedule your service on the calendar now to make sure you follow through.
03. Budget for charitable giving
Do you have a mission that is close to your heart? Maybe it's medical research, feeding malnourished children, bringing clean water to rural areas, or increasing literacy and access to education for girls in developing countries. Whatever it is, pour a cup of tea and use today to determine which organization(s) you'll support now (2017 tax exemption, anyone?) or in the year to come. If you haven't set a budget for annual charitable giving, this is a great time to start. Ask if your company has a corporate match program and how to get your donations on the books. If you're wary of making monetary donations, Charity Navigator can help you understand how much of what you give is directly used to serve  those in great need.
04. Give how and where you can
Not everyone has extra money to tip or free time to volunteer, but everyone certainly has something at home that they no longer use or need. "Shop" your house for non-perishable food, kitchen items, old blankets, shoes, coats, or toys. Ask family and friends to pull a few things from their homes and offer to pick up and donate the items to a local organization on their behalf. You can ask for a receipt for tax deduction purposes, but that will come in second to the thought that you may feed and warm a hungry and cold stranger this winter.
Though it's a good place to start, the spirit of giving shouldn't be reserved for the weeks leading up to December 25. Boxing Day is a simple reminder that any day is a good day to share the gifts we have with those who are less fortunate. As the song of Good King Wenceslaus goes, "Ye who now will bless the poor / Shall yourselves find blessing."