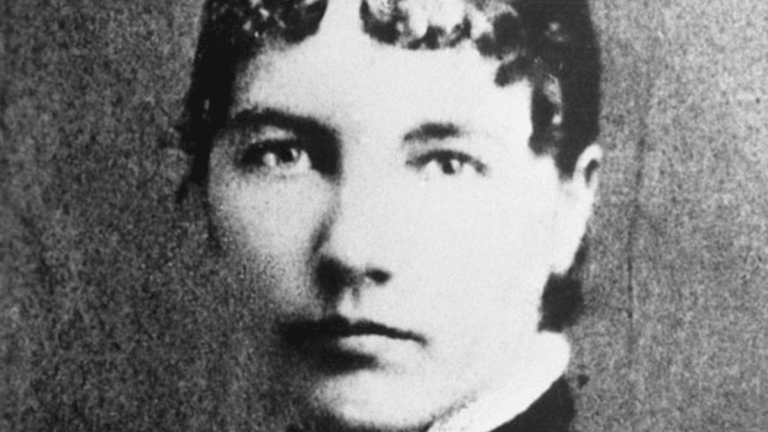 5 Surprising Facts About Laura Ingalls Wilder You Won't Learn from 'Little House on the Prairie'
A new biography sheds light on this famous author.
Laura Ingalls Wilder is a name many of us are familiar with. The mention of her Little House books immediately conjures up warm memories of girlhood and hours spent curled up in bed, nose tucked firmly in between book pages, falling in love with the Ingalls family and their adventurous life on the American prairie.
The Little House books have sold millions of copies and have been translated into dozens of different languages. Over the course of time, though, controversy arose over whether these children's classics were fact or fiction, truly written by Wilder or her daughter Rose Wilder Lane.
Some of those questions are explored in a new biography which has hit bookshelves with high praise. Entitled Prairie Fires: The American Dream of Laura Ingalls Wilder, the book is exhaustively researched with documented letters, diaries, newspapers, and corresponding events to lay out a true vision of America during Wilder's life, seeking to accurately resolve some of those controversial disputes.
Through the course of the book, author Caroline Fraser reveals things about Wilder's life that were never discussed in the Little House books—things deemed too sad, inappropriate for juveniles, or things Wilder quite frankly didn't want to discuss. Fraser's words shade in the romantic glow Wilder cast around her book series, bringing home the truth of homesteading in America in the late 1800s.
Even today we show the world the rosy parts of our lives and oversimplify or overexaggerate on social media to present the world with the vision we want it to see. So, too, did Wilder soften her story, making the sad parts not so sad and the characters a bit more likable (or sometimes more unlikeable). In a speech, Ingalls said of her books, "All I have told is true, but it's not the whole truth."
The book is full of interesting facts, but for anyone looking for the "Spark Notes," here are 5 things Prairie Fires shares about Laura Ingalls Wilder that you probably didn't know:
01. Laura almost never came to be. Laura's grandmother was widowed with six children under the age of 11 when her grandfather was lost at sea. The family became so destitute that they barely survived, wearing cloth on their feet in place of shoes and eating water with grain in it. They eventually moved and her grandmother was able to re-marry, thus allowing Laura's mother to survive.
02. Pa Ingalls was plagued by debt. Homesteading in America was very difficult and the majority of those who struck out to make claims failed. Pa (Charles) failed many times and even skipped out on paying a debt once, packing his family up and moving them out of their home and off the land in the middle of the night.
03. Laura, as an adult, ran for Tax Collector and lost. This turn of events eventually led her to begin writing.
04. While Laura shared her toughness in regards to mean girls in school in her books, she failed to mention that she sought retribution on her teacher, Samuel Masters, who was "a tall, thin, bald man with bad breath and a worrying habit of fondling girls' hands. Laura protected herself by concealing a pin in her fingers and stabbing him with it. After that, she said, he left alone."
05. There was a terribly tragic time in her life that Laura omitted altogether. She lost both an infant son and her house to a terrible fire. Her husband, Almanzo, also became ill, which left him permanently crippled. These tragic events forever changed the course of her life, but she would not sully the good memories and warmth her stories generated by sharing them there.
Wilder's life was truly one of rags to riches, but those long-awaited riches didn't arrive until she was in her 50s. Her early life, while certainly filled with its fair share of good things, was fraught with more difficulty than we as modern day Americans can hope to understand.
"Her final novel was her last opportunity to spend time with her parents long gone, her last word on a marriage that began with such joy and promise," Fraser writes. "Secure in the eternal present tense, the last thing Laura says to the reader is, 'It is a beautiful world.' Wilder could go no further."