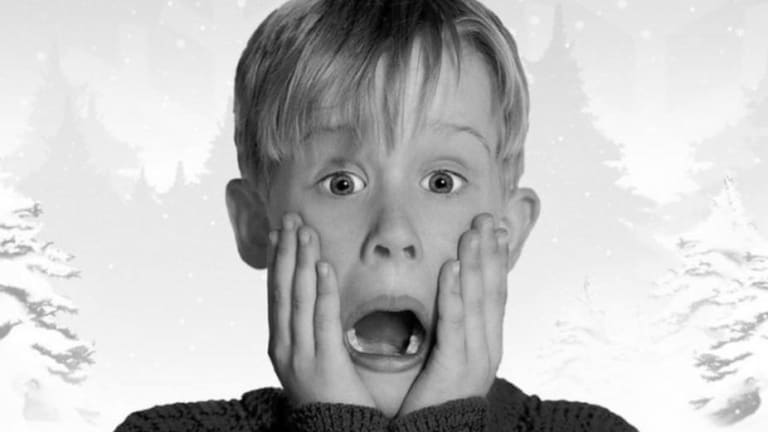 12 Hilariously Stressful Moments We'll All Have Between Now and Christmas
As told by our favorite holiday movies
December 25 is coming at you faster than you can grab that third sugar cookie. The presents to wrap, the groceries to buy, the cards to send, the gift you . . . forgot!
Unless you have an assistant (er, elf) or are some kind of organizational guru (in which case, hi!!), Christmas presents a special kind of joyous panic for us all.
Here's what you can expect from the next couple weeks:
December 13: Christmas is still ages away . . .
Noon on December 14: Wait, did that thing I ordered on Cyber Monday ever come?
11:30 p.m. on December 17: What am I doing for New Year's? Eh, something fabulous, glamorous, and romantic will definitely come my way by then.
9 a.m. on December 18: Email from Karen with a cookie swap update—"Bring six dozen instead of three!"
8 p.m. on December 19 as your sort-of friend hands you a gift: Awww, I COMPLETELY forgot your gift at home!
1 p.m. on December 20: Checks bank account . . .
6:55 p.m. on December 20: What do you mean the post office closes at 7 p.m.??
Noon on December 22: But, like, gift cards aren't actually lazy gifts. Everyone loves money!
3 p.m. on December 22: I'm about to be OOO for three days, and nothing is done . . .
6 p.m. on December 23: Aunt Mary arrives and immediately asks if you've found a "special someone" yet.
3 p.m. on December 24 after vowing to never shop on Christmas Eve again: Why are there so many people at this mall right now??
10 p.m. on December 25: New Kindle in hand . . .