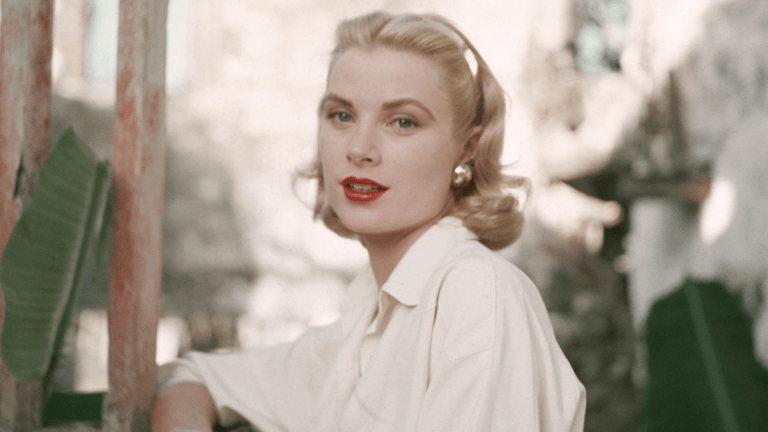 Easy Ways to Channel Grace Kelly in Your Everyday
Classic tips for the modern woman.
When attempting to recreate the looks of style icons such as Grace Kelly, it's a slippery slope into looking costumey or simply too retro for our modern times. Despite Kelly's timeless aesthetic, we don't want to look like we're straight out of Rear Window during an average workweek. But there's an undeniably elegant air to this classic starlet that many of us are craving in our own look.
So rather than recreating head-to-toe ensembles, we've come up with a few ways to channel Kelly in your everyday.
Pearls are Kelly's trademark accessory and, luckily for us, an easy addition to our everyday outfits. Simple yet glamorous, pearls embody the subtle elegance Kelly is known for. Pearls are also very versatile and can be worn with anything from a sleek LBD to a casual button-down shirt and jeans. To make a complete look out of it, add a pair of tortoiseshell sunnies (Kelly was rarely seen without), and you'll be feeling like a Hollywood starlet in no time. 
Despite being the image of femininity, Kelly often borrowed from the boys. Her ability to make these masculine classics her own is certainly an inspiration and very easy to copy in real life. To make these structured separates more feminine, Kelly always emphasized her womanly shape by cuffing the shirt sleeves at the elbow and tucking it in at the waist.
Kelly's beauty look was all about simplicity and balance. Unlike her equally iconic counterpart Audrey Hepburn, Kelly rarely wore dark eye makeup. Instead, she used a dash of rouge to dress up her look. Kelly's minimalist approach to makeup reminds us that a simple crimson lip can do all the work. 
The term "casual" might not be what comes to mind when imagining the legacy of Kelly. Although she wore stunning waist-cinching gowns in her films and on the red carpet, Kelly often chose loose button-down shirts and high-waisted slacks in her free time. Surprisingly enough, her personal style was much more laid-back and relaxed. Clearly, even the most regal women in history preferred to be comfortable.