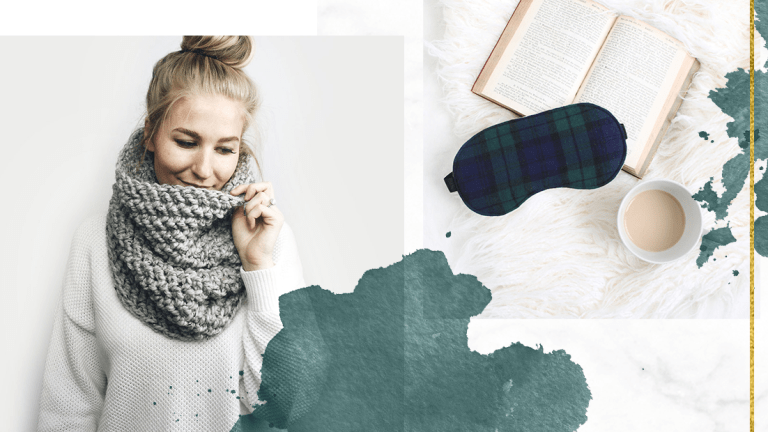 The Most Affordable and Lovely Gifts Can Be Found on These Etsy Shops
A meaningful gift doesn't have to break the bank.
Gifting beautiful things to the women in our lives is both a joy and privilege during the holiday season. Watching our loved ones rip open gifts we carefully selected fills us with excitement, but it can also do some major damage to our monthly budget.
If you're struggling to find a present that is both meaningful and affordable (who isn't?), look no further than Etsy. With thousands of shops that connect you directly with the owner, you can rely on honest customer reviews, request custom items, and feel like your gift is truly unique.
This Parisian classic is making a major comeback this winter. Both warm and stylish, it is a welcomed change from our pom-pom beanies. The sophisticated Etsy shop La Couturie offers an array of berets, but we think this vibrant red one is the perfect gift for brightening anyone's day (and outfit!).
Believe it or not, Etsy is the home of many organic makeup shops. So move over, Bare Minerals, Pretty Powders is our choice for Christmas gifting this year! These dreamy eye shadow hues are perfect for wearing to holiday parties and beyond.
If you have a trendy friend or sister on your gift list, look no further than this woven straw bag. Making quite the splash in the past few months, the woven bag is a timeless look that is carefree and a little more artistic than your average purse. Rather than dropping hundreds of dollars at designer boutiques, peruse Toino Abel's darling designs at a fraction of the price.
We couldn't leave out the ultimate no-fail gift, aka the knitted scarf. Who doesn't love having an extra-soft and cozy infinity scarf to get them through the winter? DeBrosse is famous on Etsy for its top-quality knits and neutral color schemes that go with everything.
An eye mask is the kind of item most people would use but never buy for themselves, making it the perfect gift. It's especially ideal for that one friend of yours who insists on complete darkness on sleepovers. Ohhh Lulu offers a variety of adorable patterns and even takes custom orders!
When in doubt, always monogram! A monogrammed item immediately makes your gift personal. Love of Luxe monograms just about anything, but if you're sticking to a budget, we suggest buying the wallet.
For the regal dame in your life, give the gift of warmth and sophistication. Not your average winter gloves, Ameek Company offers sleek ladylike designs that add elegance to any winter ensemble.
If you've got a beauty buff on your list, this organic clay mask from Urban Oreganics will be a welcomed product. This Etsy shop has more than two thousand five-star reviews, so you can rest assured your giftee will be receiving a quality product.
Who doesn't love a simplified beauty routine? For the "less is more" friend on your list, Urbapothecary's two-in-one lip and cheek tint is both pretty and practical. With all-natural vegan ingredients, this gift is a surefire win.
A bold statement necklace can be a risk, so try going a safer route with a delicate gold chain necklace. The simple design is versatile and easy to layer with other necklaces. With nearly two thousand five-star reviews, Etsy's Femina Handmade's simple necklaces are the ideal gift for anyone who loves dainty jewelry.