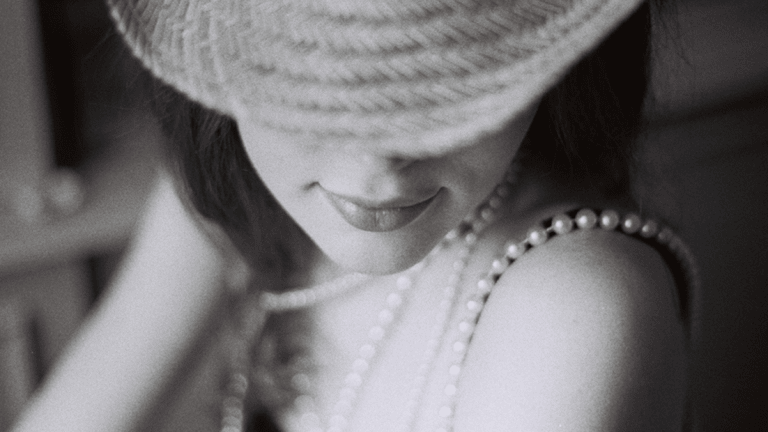 Here's What I Did When I Was Tired of Comparing Myself to Everyone Else
Three unconventional ways I found inspiration
For me, the word "style" conjures up mental images ranging from glamorous high-fashion models to simply dressed Parisian women. But these contrasting pictures give a conflicting idea of what true style is—of what my own personal style should be.
In the past I was drawn to copying the looks of style icons such as Audrey Hepburn. I initially felt great in an all-black ensemble, but over time I missed my floaty floral dresses, vintage details like ruffles and lace, and bright colors. Rather than feeling confident like Audrey, I felt like I was wearing someone else's clothes. And then it hit me: Copying another's style doesn't necessarily express my own.
I learned that while inspiration is a wonderful thing, it's easy to fall into the trap of copying what others wear, even if we prefer something different. When the minimalist styles showcased by Instagram stars, for example, begin to stifle a love of romantic dresses, we might find ourselves wondering why we don't love our wardrobes. Our outfits can begin to feel like costumes and we, impersonators.
So I decided to curate a style that is truly my own. My outfits may not speak to any other person, but they tell a part of my story and that's what personal style is really all about. Once I started embracing what reflected my own unique tastes, I had less trouble putting together outfits on a daily basis and I feel more at peace with who I am and how I am presenting myself.
Here are the three ways I started dressing more like myself.
01. Go Offline
As tempting as it is to go to the internet for style inspiration, it can be downright overwhelming. Plus, it's harder to sift through trendy looks that serve as advertisements for most brands. So I started my search for inspiration offline. My favorite sources include movies, the fashion section at my local library, and vintage magazines. As I gathered inspiration that struck a cord in me, I noted consistent elements of my style. Specifically, a love for more retro prints, silhouettes, and styling. Use this inspiration to help formulate the overall vibe of your look. Once you identify your look, you can begin styling and purchasing items that reflect it. Just know, it won't all come from any one person.
02. Make Old New
Fashion is cyclical which means most items and styles from the past will become popular again. The items that repeatedly come back in style are usually more timeless. For example, the 1990s high-waisted jean remains a modern day wardrobe staple for many women. These older wardrobe pieces often just need a breath of life that comes from fresh styling and accessorizing. I started approaching my older items with new eyes. With small adjustments like knotting an old blouse or changing hemline on an old school dress, you can refresh many of your existing clothes. Surprisingly enough, the small tweaks inspired me to create totally different outfit combinations that expressed my newfound style.
03. Take a Risk (They're Just Clothes)
To date, I have never regretted a style experiment, even the seemingly ridiculous outfits I sported during my college years. Each outfit is an opportunity to express yourself on any given day, and I love looking back on the evolution of my style in conjunction with my own personal growth. Each experiment teaches us more about ourselves through a fun not-too-serious medium. You can always change your outfit. But why not take the risk to try something new and grow in confidence and creativity.