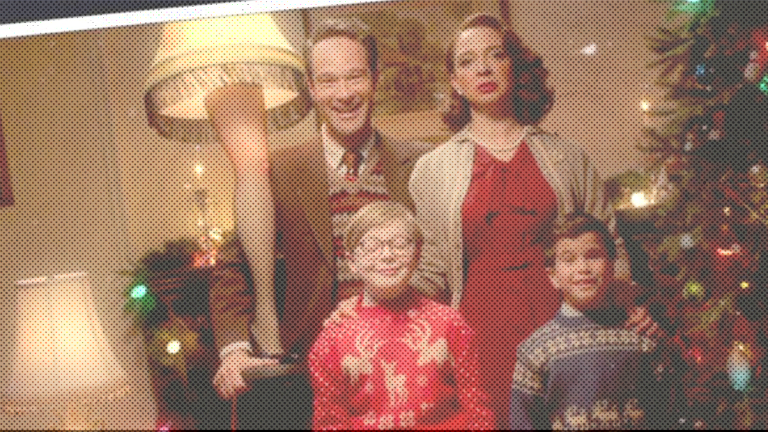 6 Christmas TV Specials You'll Probably Want to Know About
In case you want to give Netflix a rest
Christmastime is chock-full of traditions: From decorations and music to baking, we carry the memories of the holidays through the years. For many, part of that tradition is tuning into holiday specials on TV.
Well, 2017 is offering up a great selection of holiday programming that puts a new spin on some Christmas favorites and brings that sense of nostalgia and yuletide directly into your living room. Here are a few you don't want to miss.
'Making a New American Nutcracker' on PBS, check local listings for times
Music from The Nutcracker ballet has become integral to the Christmas playlist of nearly everyone. Sometimes updating an old favorite can fall flat, but not this time. In this special, Joffrey Ballet has re-envisioned The Nutcracker in America during the World's Fair in Chicago in 1893. The title characters have been made again as working class immigrants. The story elements and music remain, but all are updated with stunning backdrops and costuming. This PBS special goes behind the scenes of this epic production, with an eye to dance and creativity, bringing the magic of The Nutcracker and its music into your home this Christmas season.
'The Pioneer Woman: Things to Bring' on Food Network, multiple airings
December 2, 17, 18, and 25
One of the best parts of Christmas is all the wonderful food! I love flipping on the Food Network and watching (or listening in the background while I bake) all of the Christmas-themed food shows. From crazy holiday baskets on Chopped to Food Network stars sharing their favorite holiday memories and recipes, there is always something festive on this time of year. One of my favorites, though, is The Pioneer Woman. Ree Drummond, a blogger-turned-Food-Network-star, always whips up easy and delicious food with ingredients that can usually be found in any kitchen. In this year's Christmas episode, she's sharing potluck party ideas, just in time to help you prepare for that office party or girls' night out.
'The Great Christmas Light Fight' on ABC, 8 p.m. EST
December 11
In the mood for something a little different from the traditional Christmas faire? Tune in to this reality-style show to watch families and groups across the country transform their homes into eye-popping Christmas light displays, usually set to music, that would put Clark Griswold to shame. Contestants are judged on their use of lights, overall design, and Christmas spirit for the chance to win $50,000. Watching the end results of their hard work is enough to make you pause in your Christmas wrapping to watch in awe.
'Gwen Stefani: You Make It Feel Like Christmas' on NBC, 9 p.m. EST
December 12
What's Christmas without a female powerhouse belting out songs of the season? Gwen Stefani takes a starring role in this show that also aims to bring back the nostalgia of old Christmas specials. There will be famous guests (including Seth MacFarlane and Blake Shelton), musical performances, and even holiday-themed skits. Grab your hot cocoa, sit down, and sing along.
'A Christmas Story' on Fox, 7 p.m. EST
December 17
In a new tradition that speaks to an older time, networks have recently brought back live stage productions. In years past, they've aired The Sound of Music, Grease, and Peter Pan. But this year Fox is taking on one of the best Christmas movies ever—A Christmas Story, and it will be aired live December 17. In addition to newcomer Andy Walken as young Ralphie, there will be many famous faces (and voices) as part of the production, including Matthew Broderick, Jane Krakowski, and Ana Gasteyer. Hold on to your leg lamp and enjoy the new songs composed just for this production.
'I Love Lucy Christmas Special' on CBS, 8 p.m. EST
December 22
CBS has been bringing back the fifties over the past several years with the I Love Lucy Christmas Special, featuring two episodes of the classic show: "The Christmas Episode" (1956) and "The Fashion Show" (1955). While the show itself remains the same in all its goofy glory, what's new is that the two episodes have been colorized. The first is done flashback-style with Lucy and Ricky remembering moments from their lives. The second is more comedic with Lucy managing to play a showgirl in a new musical in the way only Lucille Ball can.
From new takes on old favorites to modern baking and Christmas lights, there is plenty of entertainment to keep your TV merry and bright this holiday season.