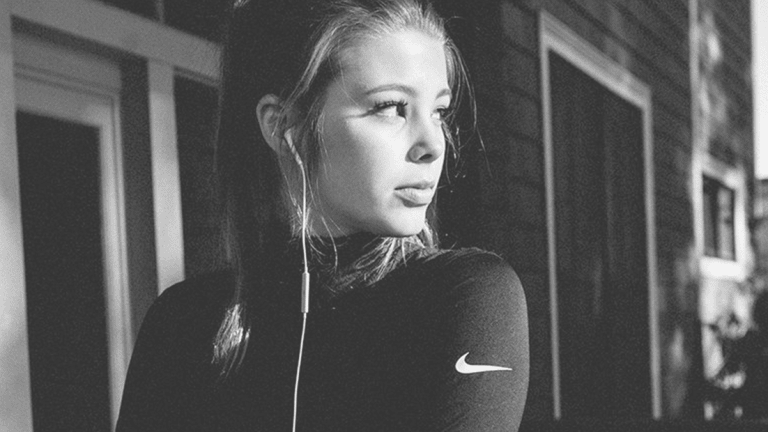 Motivate Yourself to Exercise by Switching Up Your Playlist with These '90s Holiday Hits
Have a holly jolly, healthy Christmas this year.
You've got your cold-weather workout gear out of storage, and you've counted your able-bodied blessings. Yet, somehow, you still aren't super-keen on keeping up a steady health routine this holiday season. Could it be that the one thing you are missing is the right soundtrack?
Your music playlist might be the last thing that comes to mind when you're trying to motivate yourself to exercise this winter, but creating a special playlist of head-bopping Christmas pop just might do the trick. Research at the University of Florida shows that switching up your workout routine is linked to a higher rate of adhering to it. We switch up our grocery lists and wardrobes every season, so why not our workout playlists, too?
To get you in a holiday moving mood, we've rounded up a playlist of the best catchy Christmas tunes from the nineties—and it's just long enough to power walk or jog one thirty-minute mile today. Merry fitness, everyone!
01. "The Christmas Song" Holiday Remix by Christina Aguilera — This upbeat version of the classic will woo you away from the open fire and into the open air.
02. "All I Want for Christmas Is You" by Mariah Carey — Mimi's Christmas Tour may be delayed due to illness, but visions of Love Actually can still dance in your head as you warm up to the original Queen of Pop's high-hitting notes.
03. "White Christmas" by Michael Bublé and Shania Twain — The perfect mix of jazz and country to whet your winter wanderings (Harry Styles is a big fan of Ms. Twain, so naturally we are, too).
04. "Christmas" by U2 — You didn't think we'd forget to bring on the British pop, did you?
05. "Last Christmas" by Cascada — No disrespect to Wham!'s original, but Cascada's faster-paced version is perfect for power walking (or a light jog).
06. "My Only Wish This Year" by Britney Spears — When it was first released, it garnered mixed reviews. But the cold, hard, snow-covered truth is that this nineties classic is way underrated for a tune we can all run to (and relate with).
07. "Merry Christmas, Happy Holidays" by NSYNC — No nineties pop holiday playlist would be complete without our favorite boy band. May visions of their cheesy-yet-heartwarming music video dance in your head as you dash across the pavement.
08. "It's Christmas Time Again" by Backstreet Boys — This was released in 2012 by our other favorite boy band, but they're from the nineties, so we think this one should totally count. I mean, check out this pop art. Plus, it's the perfect pace for a relaxing jog.
09. "Season of Love" by 98 Degrees — This song is another cheat addition released in 2017, but our other other favorite boy band from the nineties has really made a catchy comeback with this oh-so-sweet tune.
10. "Sleigh Ride" by Harry Connick Jr. — Dean Martin's buttery version is dreamy, but Harry's jazzy pop rendition of this classic fave will be the perfect ending of a perfect day, singing the songs we love to sing without a single stop, at the fireplace while we watch the chestnuts pop. Pop! Pop! Pop!