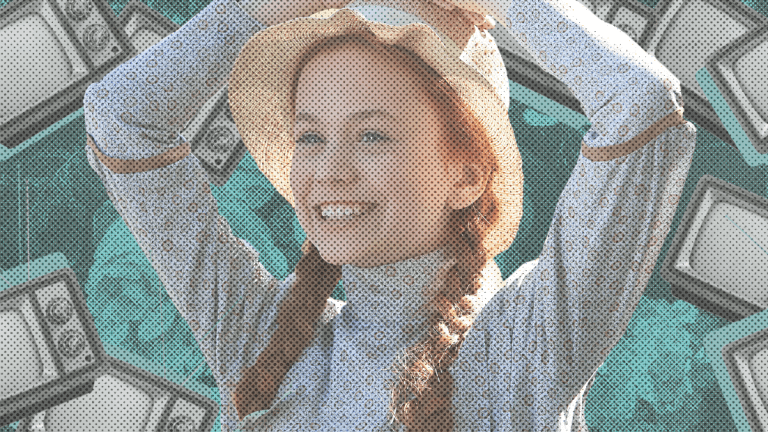 5 Things to Watch Over Thanksgiving with Your Family
Besides the Macy's Thanksgiving Day Parade, of course
Slip on your Snuggie, onesie, or grab a blanket this Thanksgiving for some of the best post-turkey offerings that TV has to offer. You already know the parade, the sure bets such as Charlie Brown, and, of course, the football. But if you're looking for other options, from elves to classic literary heroines and dinosaurs, there are options for you, too. After all, it's OK to be thankful for days off to binge watch just a little.
Once the gravy has settled, report to the couch for these shows, specials, and marathons airing this Thanksgiving.
01. The 'Friends' Marathon on TBS
No TV show has shown us the highs (and lows) of friendship like the classic show Friends. Winner of a Golden Globe Award and multiple Primetime Emmy Awards, Friends graced our television screens for ten years. It has been more than a decade since Ross, Joey, Rachel, Phoebe, and Monica starred in any new episodes, but you can get your Friends fix on TBS from 1-5:30 p.m. Although it'd be impossible to show all 236 episodes in one day, TBS has picked out some of the best (and appropriately seasonal) ones to broadcast. The schedule includes "The One with the Football" (S3, EP9), "The One with All the Thanksgiving" (S5, EP8), and "The One with the Late Thanksgiving" (S10, EP8), to name a few. Grab some of your best friends for some of Friends' best—just hope that nobody has to put the turkey on their head to serve up any Thanksgiving apologies.
02. The 'Anne of Green Gables' Special on PBS
Get ready for the highly anticipated original film! Anne of Green Gables—The Good Stars premieres on Thanksgiving at 8/7c on PBS. Based on the L. M. Montgomery novel, The Good Stars tells the story of Anne Shirley in her thirteenth year as she navigates her way through friendships and challenges with more than a few amusing missteps along the way—and also stars Martin Sheen, West Wing alum, who, during a press conference this summer, described making the films as "complete joy." The Good Stars is PBS's second Anne of Green Gables installment, with a third film, Fire & Dew, set to debut in 2018. How refreshing it is to see great family programming taking on the airwaves! Tell your mom, tell your book club, tell your daughters—this film is bound to be heartwarming and sweet, with just enough humor peppered in to make even Scrooge laugh.
03. 'Elf' on Freeform 
First we'll make snow angels for two hours, then we'll go ice skating, then we'll eat a whole roll of Toll House cookie dough as fast as we can, and then we'll snuggle! Sound like a good plan? All credit goes to Buddy the Elf, as portrayed by Will Ferrell in the hilarious 2003 hit directed by Jon Favreau. Click over to Freeform (the recently renamed ABC Family) on Thanksgiving Eve, November 22, at 6:40 p.m. to welcome in the holiday season with this family favorite. Maybe it's your nephew's first time watching Buddy's escapades, or maybe you can quote the whole movie, but Elf is the perfect amount of fun and feel-good in one candy-coated cinematic experience. Additionally, depending on where you live, many movie theaters are showing special screenings of the film beginning December 1. You won't want to miss revisiting the film that taught you the four main food groups: candy, candy canes, candy corns, and syrup.
04. 'Saturday Night Live' on NBC
When the whole family gathers, sometimes there's a need for a little comic relief. Before all the cooking mayhem starts, gather round ye TV and watch as the SNL trademark sketch comedy unfolds. This special Thanksgiving edition will air Wednesday at 8 p.m. It's slated to be two full hours of their best Turkey Day skits, including the hilarious "Debbie Downer: Thanksgiving Dinner." Get yourself ready for a marathon of food by laughing 'til your abs are sore the night before. 
05. The 'Jurassic Park' Movie Marathon on TNT
Nothing says Thanksgiving like being thankful you weren't eaten by a dinosaur, right? Starting at 12:15 p.m., TNT will be showing the three original Jurassic Park films sequentially. Although TNT will not be airing the 2015 follow-up Jurassic World, there are more than enough hours of dinosaurs and dynamic escapes to fill up the day. Whether you reread the original Michael Crichton novel or loved Laura Dern's representation of smart and savvy paleobotanist Ellie Sattler, Jurassic Park is easily one of the highest-grossing media franchises, making it ubiquitous. Even though there are enough scary dinosaurs to keep you on the edge of your seat, Jurassic Park is, at its heart, a tale of the lengths (or heights, especially over barbwire fences) one will go to keep family safe.