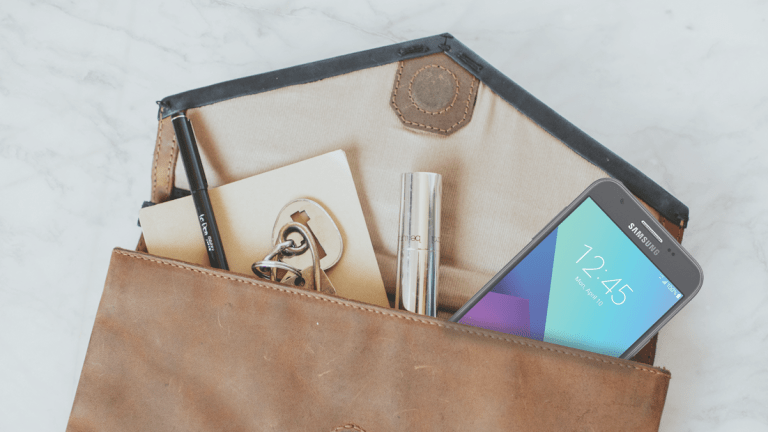 5 Simple Tips to Make the Most of the Holidays
'Sleigh' the holidays with these easy hacks.

We love the holidays. All the decorations, time with family and friends, and gifts—duh. But all that joy can turn to stress when we see bills piling up and to-do lists growing longer than a string of twinkling lights. The festivities can lead to burnout and lost sleep. Most of us are looking for ways to simplify the season, so we can focus on what matters the most: spending time with the people we love.
There are lots of ways we can combat holiday stress and actually enjoy the most wonderful time of the year. Try these easy hacks, and you'll be trading in your bah humbug for full-on holiday cheer in no time.
Make Lists (and Not Just for Santa)
The holidays bring with them an abundance of social activities and added tasks. With all the decorating, cookie making, travel planning, and gift buying on top of our everyday routines, it's easy to get overwhelmed by the chaos. Now more than ever, it's key to write things down. Keep a running list in your day planner or smartphone, if you're on the go. Use your calendar app to remind yourself to log online and snag that Cyber Monday deal you've been eyeing. Keeping yourself organized means less time freaking out about all the stuff you've forgotten to do.
Make Time to Namaste
You might not think of purchasing your favorite seasonal candle as a stressor, but dropping $25 a piece to scent your home gets pricey. According to a recent survey by SIMPLE Mobile, 59 percent of Millennials say budgeting is the most stressful part of the holiday season. So kill two birds with one stone with the stress-reducing scent of citrus. Orange scents are synonymous with the holidays. Combine a couple cups of water with citrus and spices such as cloves, cinnamon, or nutmeg, and simmer on the stovetop for a DIY aroma that will fill your home. Plus, some researchers have found that citrus scents can boost your mood and decrease feelings of anxiety. Save money? Reduce stress? Yes, please.
Connect Smarter
What would we do without our smartphones—especially this time of year? According to the same SIMPLE Mobile survey, Millennials use their smartphones to capture and share holiday memories (67 percent), stay connected with those whom they cannot see in person (63 percent), and shop for gifts (58 percent). All that usage can lead to overages that cost big money—money that could be spent on gifts or a plane ticket home. If you're looking at your monthly cell phone bill and cringing/crying, switch up your wireless provider. With SIMPLE Mobile's 30-day $50 Truly Unlimited* plan with unlimited talk, text, and 4G LTE† data (video typically streams at DVD quality), you'll be able to keep up with whatever comes your way this time of year and won't have to worry about going over your data navigating to Grandma's house. You can even score a new smartphone this Black Friday, such as the Samsung Galaxy J3 Luna Pro, available for $79.99. Check out SIMPLEmobile.com for all the details.
Get Those Z's
Travel and parties have a big impact on our sleep. Whether it's a bed that isn't our own or one too many glasses of champagne at the office party, our sleep schedule often falls victim to the holiday hubbub. Make time for fun and family, of course, but a few tweaks to your everyday routine can ensure that your sleep is a priority.
Travel for Less
Visiting family is the best! When it's tied to pricey plane tickets and mediocre hotels, though, these trips tend to lose their luster. Turn your attention to things other than hotels, and you might be surprised how much you can save. Bed-and-breakfasts, sabbatical homes (professors rent out their homes during school breaks), and boutique hostels are all options Verily has written about that stand to offer charm without the price tag if staying at Grandma's isn't an option.
A month equals 30 days. See Terms and Conditions of Service at SIMPLEMobile.com.
** To get 4G LTE speed, you must have a 4G LTE capable device and 4G LTE SIM. Actual availability, coverage, and speed may vary. LTE is a trademark of ETSI.
††† Video typically streams at DVD quality.
This survey was commissioned by SIMPLE Mobile and conducted by Survata, an independent research firm in San Francisco. Survata interviewed 1,000 online respondents, ages 18–34, between May 10, 2016, and May 11, 2017. For further information, visit www.survata.com.