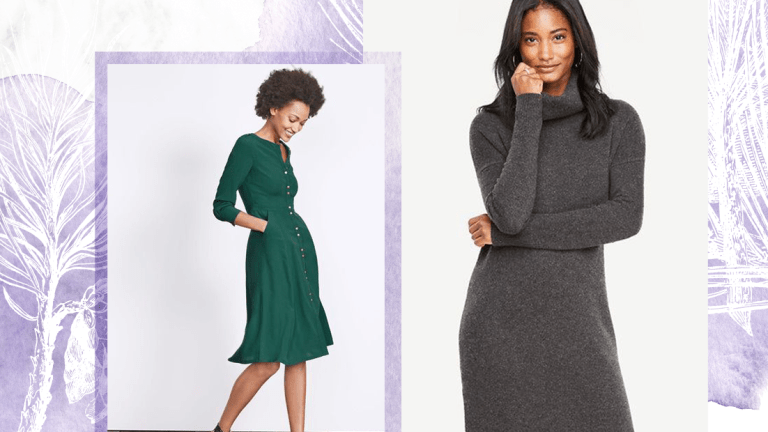 Feminine Long-Sleeve Dresses You Can Wear Everywhere
Cold-weather dresses, just for you!
With temperatures dropping more and more every week, the days of breezy summer frocks have become a distant memory. But don't worry, you aren't confined to thick pants and sweater ensembles from here on out. The holidays are right around the corner, which means cold-weather dresses for parties and more are in order.
If you're in need of a dress that can keep you warm and stylish, look no further than our roundup below.
Fall evokes a desire for coziness and comfort, so why not dress the part? You might feel like you didn't get dressed up for the day, but the simple silhouette of the sweater dress is doing all the work for you. The best part about the versatile sweater dress is that it's easy to transform with accessories and shoes. Add or take away necklaces, scarves, tights, and boots for a look that is perfect for a day at the office, out on the town, or lounging around the house!
You might be dreading wearing dresses during the colder months of the year, but these long-sleeve beauties will have your back. The full sleeve is both warm and flattering, keeping you elegant for your cocktail events, holiday parties, and even the office. To really amp up the warmth factor, throw on a pair of opaque black tights that will make your look extra-classy.