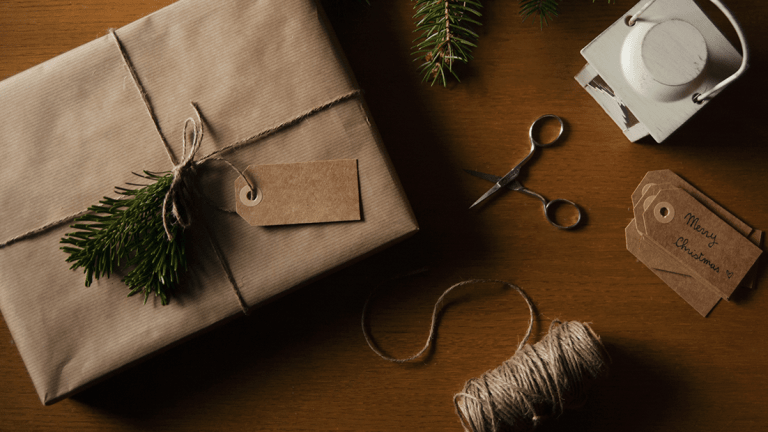 What 'The Little House on the Prairie' Can Teach Us About Minimalism
Make the holiday joys more abundant.
There are a lot of great things technology offers us in the twenty-first century—for example, the fact that you're even reading this right now. From Thai food to books to leather boots, the things we can order with a touch of the finger and have delivered to our door within a short window of time is incredible. Convenient as it is, access to so much can mean we possess too little of what really matters at the end of the day.
The consumerism that threatens to take hold this time of year sometimes makes us wish we were living on the prairie a century and a half ago, à la the Ingalls family. Then, the holiday season was more about savoring deeper joys in life than getting a great deal on a sweater or gadget you don't really need.
Fortunately, you don't need a time machine to experience a simpler but better holiday. Taking a page or two out of Laura Ingalls Wilder's classic books may make this season your merriest and happiest yet.
01. Simple gifts can communicate great love.
Their limited means and living in the middle of the woods certainly played a role in the fact that the gifts the Ingalls family gave each other were never ostentatious. But even if Ma had Amazon Prime and a credit card, I can't picture her choosing something trendy or fleeting for her daughters. She'd still lovingly pick—or make—something special that would last for many months to come.
With Christmas still more than four weeks away, you have time to roll up your sleeves and DIY special gifts, Ma Ingalls–style. Your recipients will certainly appreciate handmade items such as a basket, a custom apron, a holiday wreath, or even homemade butter. Often it's the loving work behind a simple gift that makes it more precious.
02. You don't have to celebrate for a month straight.
For those who strongly relate to Buddy the Elf, celebrating Christmas all-out every single day would be a dream come true. But not saying yes to every holiday party doesn't make you a Scrooge. In my town, it's possible for kids to see Santa at least once a week in December, never mind that he's already been in all the surrounding malls since Thanksgiving. On the flip side, the Ingalls family worked all the way up until Christmas day, enjoyed the festivities, and then returned to ordinary life.
Setting boundaries around celebrating the holidays doesn't belittle them; it actually makes them more special. In recent years, I've tried to avoid listening to Christmas music until December 25 and then enjoying it for a week or two afterward. It's totally worth the wait. The songs have more vibrancy and life when the rest of the festivities are in full swing, and I'm not burned out before I've burned the turkey.
03. Don't underestimate the joys of live music.
Speaking of music, the Ingalls family understood the magic of a live jam session. On winter days, when Pa worked shorter hours due to the lack of daylight, Laura and her sister looked forward to him playing the fiddle in the evenings. It was entertainment, but it was also a way to connect and experience something beautiful together.
Not everyone is lucky enough to have a musician in her midst, but everyone knows someone who can sing. Maybe it's you! The performance needn't be worthy of Carnegie Hall; even if you haven't performed outside of a karaoke bar, your ability to eke a tune out of an instrument can bring light—and maybe a bit of laughter—to a dark winter's night.
04. Remember: It's the time we spend together that builds memories.
Whether you're celebrating with friends or family, it's the space in your life reserved for others that truly makes this time of year special. The timeless books Wilder wrote aren't about what the Ingalls had or who Laura knew but rather about the skills she learned, the adventures she took, the ways her family supported each other, and, OK, how awesome their dog was.
In a recent survey, 69 percent of Americans said they'd forgo gift giving and instead spend time with their loved ones, if family and friends agreed to it. This holiday season, choose activities that bring you joy and that help you reflect on and connect with the relationships that matter to you. "Less," when chosen thoughtfully and intentionally, really can mean "more" for your holiday spirit.
Whether you're traveling by foot, covered wagon, or airplane, remember that the season isn't about what you have but about who you are and whom you're with. Over the holidays this kind of love is worth celebrating anywhere and everywhere—whether in the big city or in a little house out on the prairie.