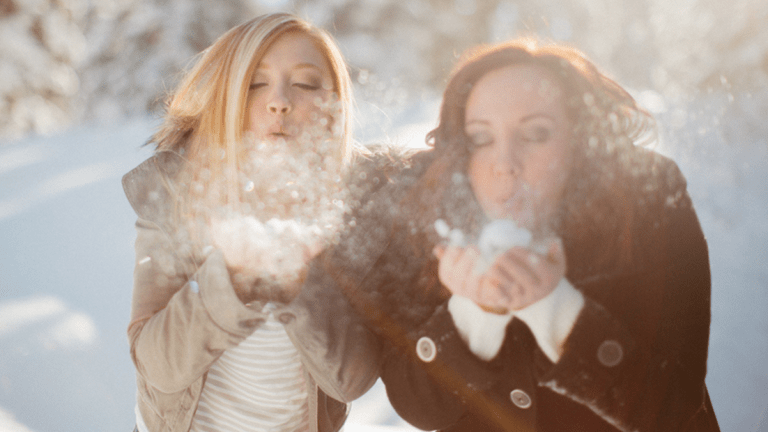 5 Things You Can Only Do in December That You Should Book Your Weekends For ASAP
Snow on and snow forth, stat.
It's the most wonderful time of the year—but it only lasts a few weeks! The holiday season means every city is buzzing with wintery events, great shopping, wonderful shows and concerts. But there are just so many things to do in December and so little time. We only get 3 free weekends this month (two of them are already dedicated to Christmas Eve and New Year's Eve).
Avoid seasonal stress by staying organized and having realistic expectations of what you can achieve. To help you make the most of the holiday season, here are five things you can only do in December that you should put on your calendar right now.
01. Check out local outdoor holiday markets
Chicago's largest open-air market is a favorite of locals and tourists alike (from November 18-December 24). Inspired by a Nuremberg, Germany, market that was founded in 1545, this market features iconic German items like nutcrackers, cuckoo clocks and beer steins, as well as traditional hand-blown ornaments and wooden handicrafts. Authentic food (sausages, sauerkraut, potato pancakes, waffles) and drink (beer and Glühwein, a traditional hot spiced wine) abound too, alongside an assortment of sweets. New York and other big cities are known for their shops too. Check your local city guide for outdoor (or indoor) holiday markets and prepare to feel all the feels.
02. Ride the Polar Express
Prepare to journey through the wilderness from Western North Carolina en route to the "North Pole." Passengers on the Great Smoky Mountain Railroad's Polar Express ride enjoy hot cocoa while listening to the soundtrack and reading along to this classic Christmas story. You'll be greeted by Santa upon arriving to his hometown. He boards the train to greet his guests and presents each person with a special gift. The best part: pajamas are encouraged.
03. Cheer on the Christmas Boat Parade
Behold the holidays with California charm at the Newport Beach Christmas Boat Festival. Brightly decorated yachts, boats, kayaks and canoes wind their way around the harbor for 10 miles. You can enjoy the spectacle from waterfront restaurants, homes and many public gathering spots along the route. There is usually some sort of public holiday celebrating going on this time of year (like Macy's Thanksgiving Day Parade in NYC). Turn it into a yearly tradition or to relive the magic of holidays past.
04. Be Jolly and Bright
Kick off the month with a tour of the National Christmas Tree. Located on the White House's South Lawn, a towering 40-foot evergreen spruce has been a seasonal fixture of the nation's capital since 1923. The Tree Lighting Ceremony takes place on the first Thursday in December each year. The park is blocked off and all the roads are closed so hundreds of visitors can attend a star-studded event with music, holiday cheer and the First Family flipping the switch to light the National Christmas Tree. If DC is too far, look out for a tree lighting ceremony or festive tree to drink hot cocoa around closer to home, like the daily tree lighting of Disney's whimsical 50-foot tree or the stunning 100-foot Rockefeller Center Christmas Tree in New York City (and yes, they are real, freshly cut spruce trees!).
05. Walk in a Winter Wonderland
By March, you'll hate the cold—so take the time to enjoy it while it's still exciting and new. If you live somewhere warm, there's bound to be a snow-capped mountain or ice skating rink not too far off. Even Floridians have a whole month to enjoy ICE!®, a colorful journey through more than two million pounds of hand-carved ice sculptures depicting scenes of holiday celebrations from around the world, two-story-tall ice slides, and a breathtaking Nativity scene carved from crystal-clear ice.
Cold winds may be whipping (hard) and snow may be falling (heavily) in some parts of the U.S., but when it comes to fun and festive activities, no other month is hotter than December.