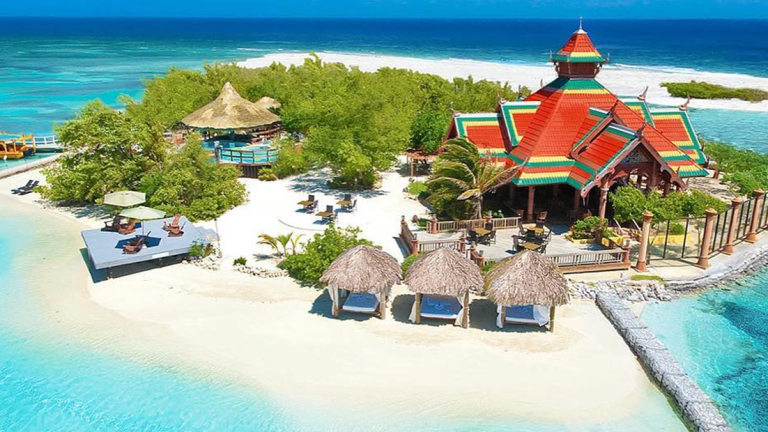 These Audrey Hepburn–Era Vacations That Are Back in Vogue Will Give You Serious Wanderlust
We love this old-school travel trend.
When it comes to luxury travel, A-listers have always known how to do it right. Today's celebrities tend to favor over-the-top glam when taking a vacation, whereas the stars of yesteryear took a more refined, understated approach to getting away.
If you fancy yourself a little more Audrey Hepburn than Kim Kardashian, a bit more Elizabeth Taylor than Lady Gaga, well, you're in luck. Thanks to sophisticated travel sites and more accommodation options to fit a wide range of budgets, you, too, can travel like an Old Hollywood starlet.
Saint-Tropez, France
Nestled along the French Riviera and a short drive from Nice or Cannes, Saint-Tropez is one of the liveliest towns along the Mediterranean coast. Visitors delight in the sandy beaches, sophisticated culture, gourmet food, and hot nightlife.
This Côte d'Azur seaport continues to attract celebrities including Cindy Crawford, Rihanna, Jack Nicholson, and Catherine Zeta-Jones to its lavish, family-friendly beach clubs such as Le Club 55, first made famous by classic French VIP Brigitte Bardot. "The classics stay the classics," Travel + Leisure quotes. We couldn't say oui more.
Havana, Cuba
For years it was America's tropical playground. Now, thanks to easing relations between the U.S. and Cuba, tourists can once again explore the nation that has been cut off from its neighbor for fifty-five years.
Just ninety miles south of Florida in pre-revolutionary Cuba, Frank Sinatra, Ava Gardner, Marlon Brando, and Nat King Cole flocked to Havana's venerable Hotel Nacional, where they likely gambled the night away with cigars, rum, and entertainment at the famed Tropicana Club. No longer the forbidden land it once was, today the 1930s-flaired Hotel Saratoga near colorful Old Havana retains its original colonial-style foyer with mod updates such as a rooftop pool, where you'll be glad to sip an iconic daiquiri or mojito using the world's best and most coveted rum.
Port Antonio, Jamaica
Jamaica's first tourists came ashore in Port Antonio at the turn of the twentieth century (on banana boats, no less). Since then, the sleepy harbor town has come in and out of fashion, but the natural tropical beauty and local color that enchanted its earliest visitors remain unchanged. A Caribbean island that was not majorly impacted by Hurricane Irma and Hurricane Maria, Port Antonio has been gaining momentum once again, as a different kind of Caribbean destination—one that's both luxurious and a little eccentric. Here, you're worlds away from cheesy resorts and right in the thick of pristine beaches and decadent five-star villas of The Trident Hotel with its private patios, lounge chairs, and soaking pools.
Hamilton, Bermuda
Step back to a more genteel era when grand resorts still offered traditional afternoon tea service, men wore red shorts with trim blue blazers, and there were plenty of golf courses to enjoy before relaxing on bright pink–sand beaches. Storm-free Hamilton, a British Island territory and the capital city of Bermuda, is the place to go to learn more about the Bermuda Triangle at the Natural History Museum, take a sunset cruise on a catamaran, or walk down historic Front Street for people watching and to check out the many local shops. Not to be confused with hurricane-ravaged Barbuda, 1,031 miles south, Bermuda lost many would-be travelers in September and October, but it is open for business and hopes to see tourism growth in the coming year.
Many of these classic luxury locales have changed little over the years, and those that have changed retain much of the elegant charms and the classic venues that gave them their glamorous reputations. This is probably the reason why contemporary travelers flock to get a good glimpse at bygone eras before they disappear faster than Warren Beatty said, "That's all gone, now, the old Hollywood."
Do you have any suggestions for tourists looking to find a vacation destination where glamour and history meet? Tell us in the comments section below!