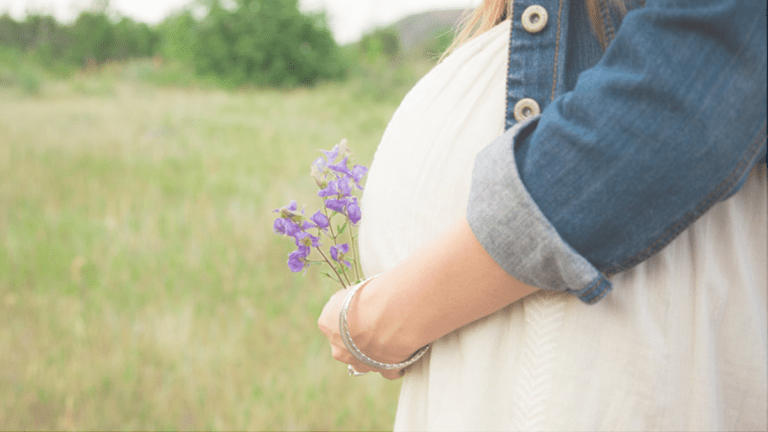 The 4 Kinds of Midwives and How to Choose the Best One for You
Tips for how to call the midwife
Choosing a new health care provider is rarely a simple task. There are finances to consider, as well as site location, after-hours accessibility, philosophy on wellness, and what services the provider is permitted to offer. Add in a brand-new-to-you condition—say, a pregnancy—and things can get even more complicated. When it comes to pregnancy, it's impossible to prepare for every situation that might arise. So how do you know which provider is right for you, right from the start?
If you've ever thought of opting for a midwife rather than an obstetrician to help you through your pregnancy, here's what you need to know to find one who will suit you and your baby best.
What a Midwife's Training Means for You
Not all midwives have the same training and qualifications. From a certified nurse midwife to a traditional midwife, there are many different kinds of midwives you can choose from depending on your needs—although your options may be limited by your state's legislation, your insurance and finances, or where you plan to deliver your baby. Consider whether it's important to you that your midwife has hospital privileges. You may also ask to whom your midwife would refer you, should circumstances out of her expertise come to pass. If you're interested, find out whether it's possible to continue your gynecological care through your midwife beyond the postpartum stage.
Thankfully, the International Confederation of Midwives has developed minimum education and training standards for midwives everywhere in the world. One of the ICM's global standards is that midwives "have the requisite knowledge and skills from obstetrics, neonatology, the social sciences, public health, and ethics that form the basis of high quality, culturally relevant, appropriate care for women, newborns, and childbearing." The American College of Obstetricians and Gynecologists states, "Certified Nurse Midwives and Certified Midwives meet and exceed ICM's minimum education standards. However, possibly as many as two-thirds of CPMs do not meet the ICM standards."
Taking Different Roads to One Destination
Most people aren't familiar with the different certification boards for midwives, which makes it difficult to know which type of midwife fits your needs. Here is a list of the four different kinds of midwives and their qualifications.
Certified Nurse Midwife
A person may first become a registered nurse or nurse practitioner and then complete graduate-level training (master's or doctoral) in midwifery. Midwives who take this course are known as certified nurse midwives, or CNMs. They take national board exams, can prescribe medications, and are federally recognized as primary care providers. The American College of Nurse-Midwives reports that this category represents the majority of midwives in the United States.
Certified Midwife
"Direct-entry" routes do not involve nursing tracks. Rather, a person is educated through a midwifery program and completes an apprenticeship. Certified midwives, or CMs, receive the same education and certification as CNMs, minus the nursing credentials. So far, CMs aren't yet recognized in all states and can only prescribe in New York and Rhode Island. The majority of births that CNMs and CMs attend are in hospitals, though they can provide care in a home or birth center setting, too. Both groups also provide education and gynecological services to their patients.
Certified Professional Midwife
Certified professional midwives, or CPMs, are educated and complete an apprenticeship through the North American Registry of Midwives. This organization reports that CPM is the only midwifery credential that requires knowledge about and experience in out-of-hospital settings. CPMs generally work in private home or birth center practices, and depending on the state, they may offer well-woman care, too.
Traditional Midwife
Midwives who opt for informal training and hands-on study are referred to by a host of names: traditional, lay, empirical, or community-based. They are not required to abide by any organization's guidelines and in some areas cannot charge for their services.
A Decision You Need to Make for Yourself
Early in my current pregnancy, I asked my general practitioner for her recommendations on prenatal care. She suggested a number of obstetricians—even asking her secretary and texting her own friends for their recs—but cringed a little when I mentioned a midwife. To her mind, a medical degree was non-negotiable for prenatal monitoring, labor, and delivery. I considered her position, but having had both excellent and pretty horrible experiences with OBs in my previous pregnancies, I knew I was looking for something different.
Recommendations from family, friends, and trusted professionals can be helpful in narrowing down your available options. For some, clinical data on outcomes is essential to their decision making. For others, the feel of the office is the clincher. Still more, some rely on their intuition when they meet a midwife for the first time. Educate yourself without driving yourself crazy, and then trust your gut. Women have been giving birth for thousands of years, but each time is a beautifully new experience—this child, this mother, and your decision.