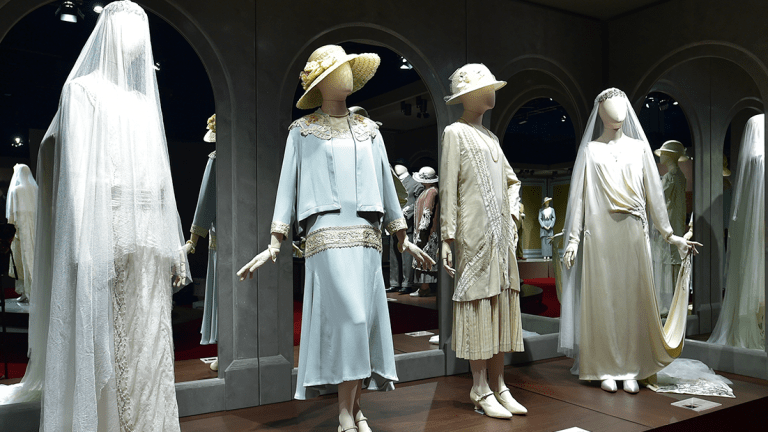 You Can Now Visit the World of 'Downton Abbey' in Person in the U.S.
For a short time, relics of the beloved show are on display.
Ah, the Crowley household. From 2011–2015, Downton Abbey was a mainstay in the homes of some 26 million viewers. So much so that in the two years since the show wrapped, a small void has existed in the hearts of fans. News of a movie elevated our spirits a few months ago, but while we wait for the Granthams' big-screen debut, the new Downton Abbey Exhibition is a welcome distraction.
Holding court in New York City from mid-November until at least the end of January, the exhibit will house more than fifty original costumes, set reproductions, and artifacts from the fictional estate. (The tour is set to hit other U.S. cities after New York, but no official announcements have been made yet.)
Wondering whether this could ever possibly live up to the real thing? Well, Laura Carmichael (Lady Edith) remarked that the exhibit was "so like the real Downton Abbey, it's spooky."
While many of us will probably never make it to Highclere Castle in Hampshire (the real site of filming), this brief glimpse back to the 1900s lifestyle we witnessed on-screen is a rare opportunity for us to forget about our iPhones and Instagram for just a moment while we imagine what life might have been like (although, who are we kidding, this is an Instagrammer's dream!). It's not as if New York City needs one more reason to be magical during the holidays, but even still, the Downton Abbey Exhibition seems like a surefire bet.