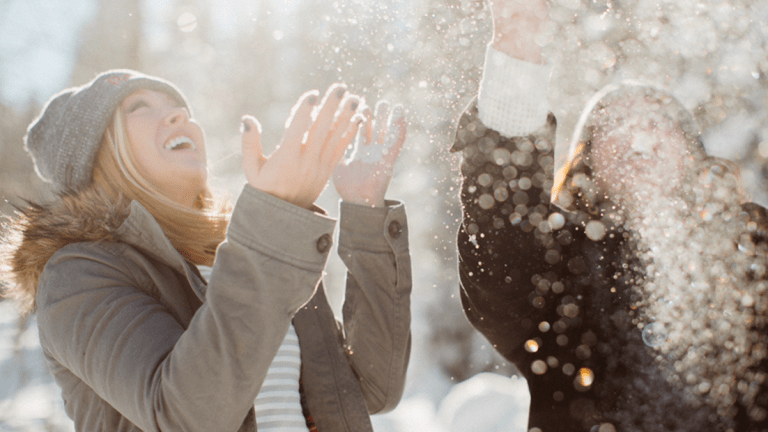 Top Signs You're Experiencing Holiday Burnout and 5 Things You Can Do About It Right Now
Are you on your list?
The holiday season is one of love and giving to others. But too often this time of year also comes with anxiety and stress, leaving us too burned out to practice compassion toward ourselves. Feeling stressed because there is just too much merry-making happening may seem like an indulgent case of #firstworldprobs, yet taking time to decompress during this time of year is a critical practice we often miss during the holidays.
Seasonal changes can also bring changes in mood as the holiday blues can turn into its more serious counterpart, Seasonal Affective Disorder. Mental Health America reports that three out of four people affected by SAD are women typically between the ages of 18 and 30. If you notice yourself neglecting your well-being or feeling physically and mentally exhausted, frustrated, or less satisfied about the things you used to get excited about, chances are you aren't just having a bad day or a bad week—you're experiencing seasonal burnout.
Self-care shouldn't be seasonal, and it definitely isn't selfish. Block off regular "me time" by being intentional about relaxation. Remember that relaxing comes in all shapes and forms, but ultimately you should have fun and take pleasure in it. These five mood-brightening activities can help you take control of your well-being, so you can be present through the gifts and glitter.
Pamper yo' self.
One way to keep the winter blues at bay is to indulge in some serious DIY pampering. The long, dark nights are the perfect excuse to hole yourself up in your bathroom, have a nice long soak, and really take care of yourself. Not only will you harness all the coziness that winter musters (hygge, anyone?), but you'll also be better equipped to tackle any challenges the season may throw at you. Pampering yourself doesn't have to mean hanging out in the bathtub, of course. Treat yourself to a hot chocolate, a good book near a warm fire—anything that'll make you feel incredible and ready for the upcoming New Year.
Do a nonrandom act of kindness.
This may seem like an odd choice for a self-care tip, but the truth is—when you are focused on taking care of something or someone else you personally care about, you are taking care of yourself, too. 'Tis the season for giving, and being of service is always a morale booster. As Psychology Today notes, "We may think of moralizing as an intellectual exercise, but more frequently it's an attempt to make sense of our gut instincts."
For instance, if you're feeling overwhelmed about holiday parties and buying presents, take a moment to brainstorm items you can give to the less fortunate that we often take for granted in our day-to-day lives. DIY holiday hygiene kits for a women's shelter or fill care packages for our soldiers abroad. Orienting yourself toward others gets you out of your own head, and before you know it, you'll be having a wonderful time doing it!
Tidy up.
Eliminate mental clutter by organizing your physical clutter. Entrepreneur reminds us that messy spaces create messy thoughts. Take half a day to go through your home and pick up anything on the floor, throw out garbage, and organize any messes on your desk or dresser. You don't have to wait until spring to implement a few organizational hacks that are as beautiful as they are simple. If you don't have time for a big Marie Kondo–level cleanup, focus on your bedroom. It'll be a lot easier to relax (and feel rejuvenated) if the area around your bed isn't covered in wrapping paper and gift boxes (and we all know how important good sleep is to our health!).
Walk in the winter wonderland.
If weather permits, getting outdoors in nature has many health benefits, including lowering your high seasonal stress levels and blood pressure. After all the eating, drinking, and hibernating, get some fresh air and go for an Elizabeth Bennet–approved walk rather than lounge on the couch. Extensive research shows that even the simplest walking habit boosts your health—both mental and physical—in profound ways. As Verily has reported on before, the American Journal of Preventative Medicine found that women with mild to moderate symptoms of depression saw marked improvement in their health, energy, and social aptitudes by walking just thirty minutes per day. There's no time like December to get a little boost of energy and good cheer!
Make homemade eggnog.
If you are looking for something a little less time-intensive, there's always dessert or a drink—why not have both? Eggnog is so rich and delicious, it's probably a good thing we don't drink it year-round. So don't settle for nog in a carton—it's easy to make your own, and the results are well worth the time spent. Taking time to indulge in this special treat will likely prove equal parts relaxing and rejuvenating. When the rewards of our efforts are snuggling up in a cozy chair with a holiday toddy, what's not to love?