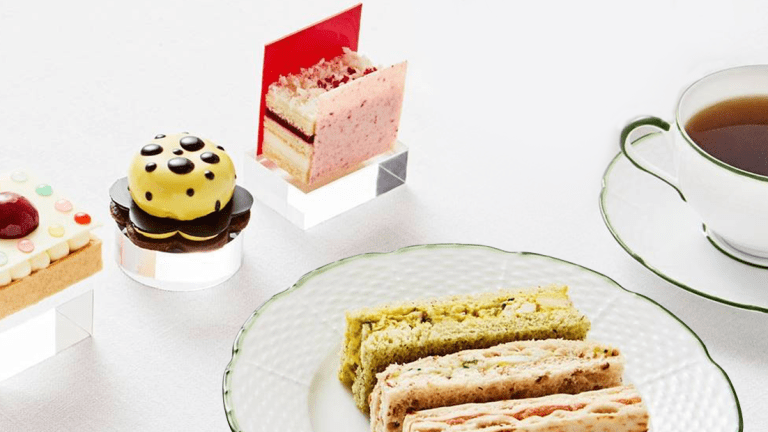 Tomorrow Is Sweetest Day, So Here Are Cute Ideas From Instagram
These last-minute date ideas are a sweet tooth's dream.
The problem with most dates is that they take up so much time. Between your busy workweek and your even busier weekend, carving out several hours for a date is a big sacrifice. Luckily, you don't need an entire evening to reconnect and build intimacy. 
According to marriage expert Dr. John Gottman, two minutes of undistracted communication a day can have more impact on your relationship than spending a whole unfocused week together as a couple. So why not skip dinner and movie, and go straight to dessert? Desserts are inherently romantic. They're also untapped opportunities for last-minute, affordable dates.
Oh and as it so happens, this Saturday is also known as "Sweetest Day" (nope, not making that up). First celebrated in Cleveland more than a hundred years ago by candymakers who wanted to give candy to the elderly and orphans (aww!), Sweetest Day has evolved to become the low-key version of Valentine's Day in autumn—happening every third Saturday of October, mostly recognized by the states surrounding the Great Lakes. 
Even if you've never heard of it, that doesn't mean it's not worth a date! Here are some of the sweetest (and easiest) ideas on Instagram:
01. Make Your Special Someone Some Sweet Breakfast
Find a recipe that you love, and wake up a little earlier than usual to treat your S.O to a huge stack of pancakes. Syrup and powdered sugar are a must; bacon is bonus. 
02. Arrange a Low-Key (or not) High Tea
Tea is gaining popularity amongst Millenials, so it's likely that your guy would be happy to give tea time a try. Simply boil some water, put together some tiny sandwiches, and pick up delicate delectables at your local bakery or confectionary. This is the perfect opportunity to try something new with your partner and elevate your afternoon with a dash of class. 
03.  Make Candy Together and Give the Surplus to Your Mom
In the spirit of the holiday, why not get in the kitchen and try something new together—like making candy? Our suggestion is truffles, as it's a pretty low-maintenance option as far as candy-making goes—providing a relaxed atmosphere to flirt and talk. If you're feeling particularly sweet (and really want to get in the spirit of a holiday built on candy-giving), spread the love and put your truffles in little tins or mesh bags, and give them away to friends and family.
04. Get Cozy at a Fancy Restaurant—Just for Dessert
Want to get the dining out experience without the commitment (or price tag)? Go to a higher-end restaurant when the service starts to slow down (say around 9 or 10, depending on your area), and order a dessert or two, and maybe some drinks. Eat slowly, savor every bite, and if possible, find a booth so you can get cozy and close. 
05. Enjoy Some Sugar at an Old-Fashioned Ice Cream Parlor
If you happen to have a little old-fashioned ice cream parlor in your area, it's the perfect day to support it! Enjoy some frozen creamy goodness as well as the vintage ambiance, harkening back to a different era. Often, these little ice cream parlors also have a candy display, too, and why hold back?
06. Hang Out Under the Stars and Make S'mores
Weather-wise, early October is ideal for a campfire. Just cuddle up in some matching flannels, bring a blanket, and enjoy the delicious melody of a perfect golden marshmallow, layered with Hershey's and some graham cracker deliciousness.   
07. Concoct a Sweet and Delicious Nightcap
Make your night-in just a tad more special by scanning the internet for top-notch cocktails that feature your sweetheart's favorite liquor. This is ideal for those couples who just wanna lay low or for those with small children who may not have called ahead for a babysitter. Relax on the couch, and enjoy some much-needed conversation.
Yes, we know. Most of these low-key dates involve eating sweet things—but that's kind of the point! Whether you celebrate Sweetest Day or not, it's not a day known for grandiose gestures, making it the perfect anecdote for those skeptical about celebrating its overblown counterpart, Valentine's Day. So seize the day! And show someone in your life you love them through small, meaningful acts of love...and sugar.