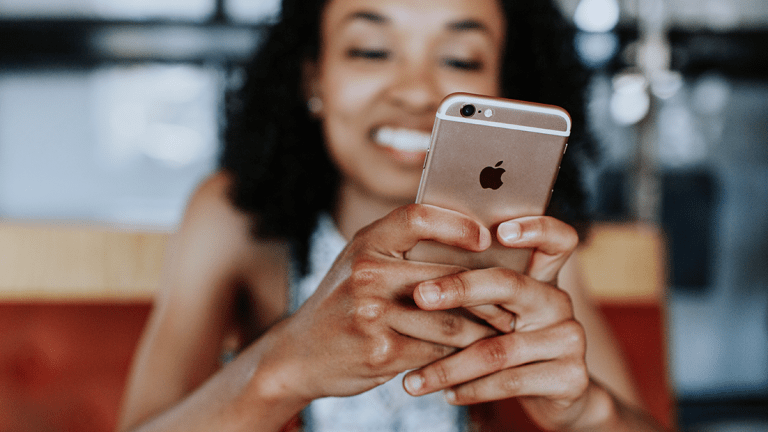 6 Positive Email Newsletters You Need in Your Inbox Right Now
You want to hit subscribe on these, stat.
Let's be honest: Lately, the news has been hard to watch and difficult to hear. I've begun to avoid opening my emails because it's so overwhelming to read updates from media outlets about all the terrible things going on in the world.
Alas, while it is important to be informed about current events, it's also important to remind yourself that there is a lot of inspiring, uplifting, and useful information out there, too. In recent weeks, I've found that stress-reducing email newsletters have helped me do just that. If you're looking for life hacks, relaxation techniques, and uplifting advice, check out these curated lists.
The New York Times' Smarter Living newsletter features a roundup of articles with ideas to make everyday life a little easier. With articles such as "5 Wine Myths Debunked" and "What to Know About Having a Microwedding," it will leave you feeling better prepared to tackle your week, and it will equip you with watercooler conversation starters that aren't centered around doom and gloom. Verily's managing editor swears by this newsletter for its intrigue and practicality.
Gretchen Rubin is the author of bestselling The Happiness Project, Happiness at Home, Better Than Before, and The Four Tendencies, and she hosts the podcast "Happier with Gretchen Rubin." She's an enthusiastic expert on how to intentionally practice happiness in everyday life. Her newsletter, which includes options for subscribing to a monthly podcast, daily blog posts, and a book club, offers a dose of practicality and inspiration for your inbox. Verily's lifestyle editor looks forward to reading Rubin's daily happiness quote newsletter after a long day of work.
Brain Pickings is a popular blog with a weekly newsletter that features a curated collection of in-depth, fascinating articles focused on recent happenings in the worlds of science, literature, design, history, philosophy, and art as well as a digest of the most recent articles written by Bulgarian writer Maria Popova, who runs the site. Followed by the likes of Josh Groban, Mia Farrow, and Anne-Marie Slaughter, it will equip you with culture, books, and eclectic subjects on and off the internet.
This weekly online newsletter comes out every Wednesday, featuring a new interview from the website of the same name. They are a fascinating look into the morning routines of people in various industries, including writers such as Amanda Hesser of Food52 and corporate all-stars such as Arianna Huffington. (Side note: The stats page of data from all their archived morning routines is totally captivating and also updated weekly.) This mid-week treat will give you productivity motivation just when you feel like you've hit the slump.
Joanna Goddard runs the popular, long-running lifestyle blog Cup of Jo. Every Thursday, she sends out a roundup of recent blog posts, a thought-provoking quote, and a funny or inspiring article from an external source. It is a simple collection of culture, style, relationships, and activism that is easily digestible—meaning, it's not a huge time sink to get through. The lifestyle focus is a casual, lighthearted complement to the others on this list. Sometimes, it's just nice to read about someone's beauty routine, what parenting in other countries is like, and where to get the best fall sweaters—all while striving for authenticity.
You're likely familiar with the popular TEDTalks. With "ideas worth spreading," the site features fifteen-minute talks by people from all backgrounds who are doing inspiring things. Check out Brené Brown's talk on the power of vulnerability, for starters. The weekly newsletter rounds up the latest talks, quote of the week, and links to related articles. The TED newsletter is a welcome reminder that there are people out there discovering great things, doing incredible work, and trying to make a meaningful difference.