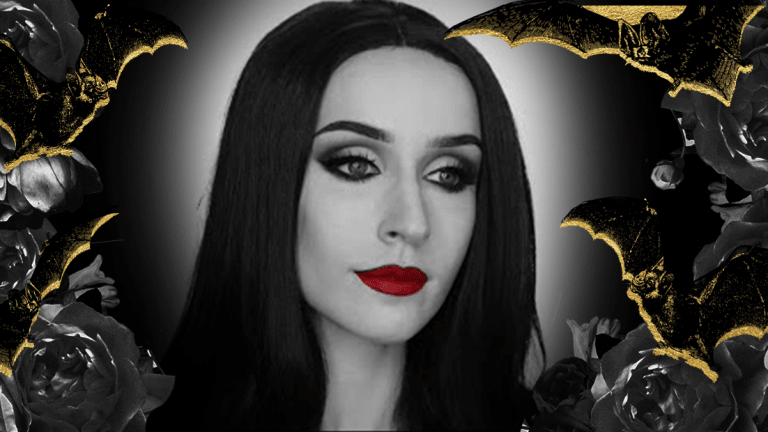 No Costume? Try These Easy Halloween Makeup Tutorials Instead
Perfect for that last-minute party invite!
If there were ever a time to go overboard with makeup, it's Halloween. Makeup can totally transform you, which is perfect if you don't have a costume for your spooky festivities. From regal women of history to imaginary characters from outer space, we have a look just for you (that doesn't include fake blood or wounds).
Makeup palettes at the ready, ladies!
Morticia Addams //
The great thing about this tutorial is that you probably already have all these products. You might find yourself using a tad more of the black smoky eyeshadow than you usually do, but it's all in the name of Halloween.
Cleopatra //
If you're ready to experiment with that gold glitter eyeshadow that's been in your makeup bag, this tutorial is perfect for you. And get ready to use up a substantial amount of your liquid liner!
Space Princess //
OK, so you might end up having to borrow your little sister's makeup palette, but this look speaks to the inner My Little Pony in all of us. A little shimmer never hurt anyone . . .
Comic Book Character //
If you're ready to get super-creative, try this unique comic strip–inspired look. It's perfect for girls who love to draw yet want to avoid a heavily contoured look.
Lion //
Hello, bronzer! This cute lion look might take some time to execute, but you can always tone down the look for a quicker getting-ready process. Just make sure you keep the ponytail buns, nose, and top lip in character!
Scarecrow //
If you're not really into a full face of makeup, try this adorable scarecrow look. At bare minimum, all you really need is some pink lipstick and black liquid liner.
Cat //
Definitely the easiest of all the looks, this tutorial is perfect for when you're running out the door and still getting ready. It's all about a natural complexion and feline eyes for this one.