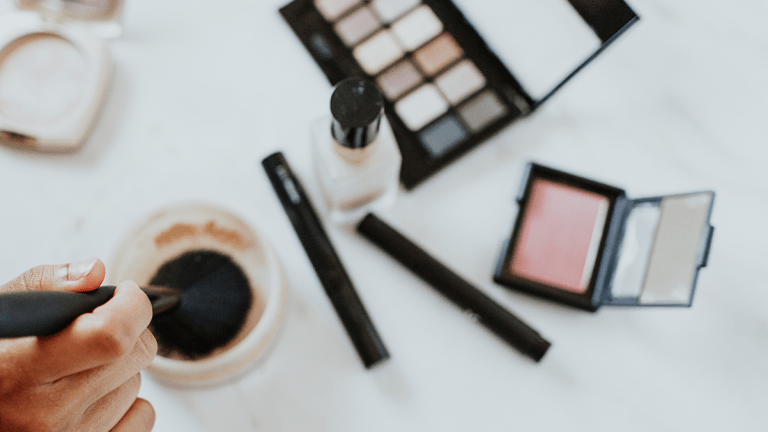 6 Zero-Effort Makeup Looks That Will Get You Out the Door Quicker
Get glam in less time!
If you think it's impossible to look polished without an hour of mirror time in the morning, think again. The key to a beautiful, no-effort look is to streamline and simplify your makeup routine.
Here are six videos of our favorite beauty bloggers who have already done the hard work for us. You'll be a master of the quick and easy (and looking fabulous) morning routine in no time.
If You Want to Look Fresh and Rosy
If skin is your guiding star, look no further than this tutorial. Roxette walks us through her super-natural go-to makeup look that she accomplishes in less than five minutes.
If Your Priority Is to Conceal Acne
Hey, nobody has perfect skin—and that's totally OK. Concealing blemishes can seem like a massive undertaking in the morning, but Stephanie shows us how to accomplish a smooth complexion in just five minutes.
If You Want a Golden Glow
If you like to have extra glow to your look without the extra effort, look no further than Alba's super-simple bronze look. Who doesn't want to look luminescent?
If You Don't Like Wearing Foundation
For those who don't like to wear foundation, definitely check out Sazan's lightweight coverage look. She shows us exactly how to achieve an even skin tone without caking it on.
If You Want a Dewy Complexion
For Kryss, the first step to looking ready for the day is to make sure her skin looks dewy and healthy. Follow her steps for an effortlessly youthful, dewy complexion.
If You Want to Look Extra Bright-Eyed and Awake
The most time-consuming part of your makeup routine is the eyes. If getting your eyeshadow and eyeliner to perfectly match tips you over your time limit, take a cue from Lisa, who shows us how to use a white eyeliner to immediately brighten your eyes.