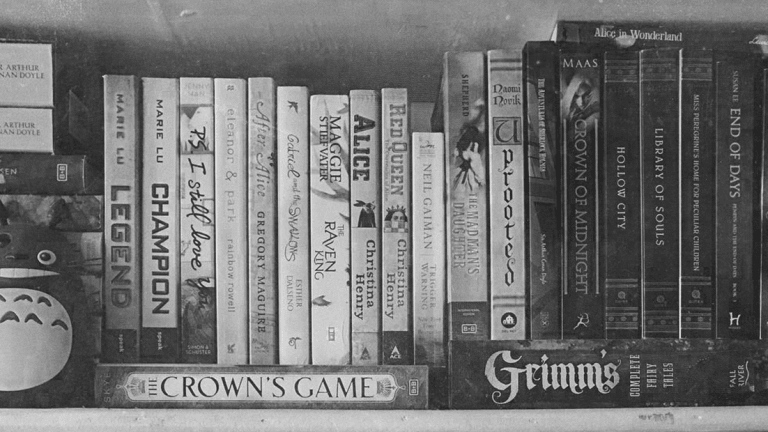 10 Book-Loving Instagrammers Who Will Inspire You to Start Reading More, Stat
These women know there are few things in life more satisfying than a good book.
If you love books, you know it's surprisingly easy to watch your volumes accumulate, lying askew around your home or crammed into a forgotten corner of the room. But, as Ralph Waldo Emerson put it, "I cannot remember the books I've read any more than the meals I have eaten; even so, they have made me." If we are what we read, shouldn't we treat our books as well as we treat our most prized possessions and grant them the prime real estate they deserve?
The good news is that it's easier than ever to get great reading recommendations and visual inspiration in the same place. T by the New York Times recently dubbed Instagram the new authority in great books to read. Case in point: Reese Witherspoon, Emma Watson, and Emma Roberts have built their own online communities around reading where they share the books they love directly with their audiences.
To get in on the action, follow these ten book-loving Instagrammers. On top of sharing honest reviews about the latest books and republished classics, they also post beautiful #bookshelfies that will give you (and hopefully your books) new life.
No room for a bookshelf? No problem. Wife, mom, art teacher, and book lover @somekindofalibrary shows us that all you need to store your "Currently Reading" list is a stepladder. Follow her if you're a fan of fantasy and historical fiction.
@silkreads loves collecting old film cameras. When your favorite hobbies make the perfect pair, there's no sense in keeping them apart. Follow her if you like short stories, new editions of modern classics, contemporary works, and really pretty bookshelves.
@bookmusings stacks her current reads spine side up in a tea tray with a side of tea. How ingenious is that? Follow her if you like novels, novellas, and frank book reviews.
@foldedpagesdistillery creates gorgeous flat lays centered around a book's theme. Follow her if you prefer to reach for books about fairy tales, adventure, magic, and thrillers with super duper exciting plots.
With all that is going on in the world, at least we can find solace in reading great literature with timeless lessons. As @booksugar aptly quotes Homer in The Odyssey, "Be strong, saith my heart; I am a soldier; I have seen worse sights than this." Follow her for colorful arrangements of old classics that have been republished in some of the most beautiful binds.
@theartfulelle's espresso edition of the Crime & Punishment reprint is #goals. Follow her for thoughtful recommendations on the latest releases that tell you right away whether you will like the book.
@mylittlebooktique's stacking style is perfect for those who look forward to picking out pleasant surprises. Follow her if you have a soft spot for vintage books and old editions that have been well-read and well-loved—with modern works thrown into the mix.
If you've got enough book binds to color-code your collection like @headinherbooks, by all means have at it. Follow her if you nerd out over fantasy and science fiction series.
Book problems are when you have to start doubling up on your shelves and yet you can't bear to hide such beautiful spines behind more books like @nikkiinwanderland does. Follow her if you love every genre from fantasy legends to biographical memoirs and tend to keep each book you add to your library.
@books_and_abe is all of us trying to figure out which books to pack for a trip. Follow her if you're a fan of Jane Austen, the Brontë sisters, Louisa May Alcott, L. M. Montgomery, and other authors who write about strong, female protagonists and you don't mind collecting different editions of the same books!