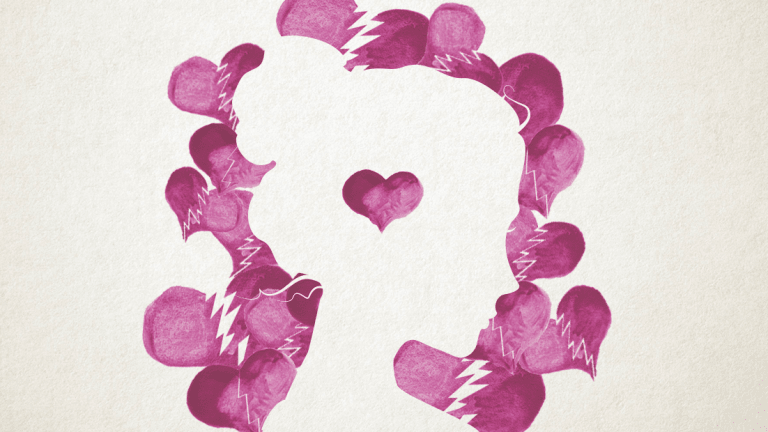 What to Do After a Long-Term Relationship Ends
It gets better, we promise.
No matter how many sad songs you hear, it's impossible to prepare for a breakup—especially one that ends a long, serious relationship. Every breakup is rough in its own way, but picking yourself up and "getting back out there" can be especially daunting if it's been a while since you've been single. You're older, wiser, and perhaps a bit more cynical about the ways of the heart.
Unless you plan to crawl under a rock and let love pass you by (which you don't, obviously), you're going to have to dust off your dating skills, fill your heart with hope, and begin again, at least eventually.
Take it from me. It's not going to be a cakewalk, but it's not impossible, either. Here's what I've learned.
Set small goals.
When the first, monstrous wave of grief and anger recedes after a breakup, you'll be left standing on the beach, staring at a vast sea. Metaphorically speaking, that sea should be full of fish, but it won't seem that way. It will look empty and bleak. The idea of beginning again, of building up years worth of memories, inside jokes, trust, and plans for the future, can feel like yet another wave threatening to crush you.
Of course the ultimate goal is to grow old with the man of your dreams, but for now, just try aiming for a date with a guy who makes you laugh. Then look for a man who makes you want a second date. Start with small steps, allowing your mind to start imagining the fun stuff again—a first kiss, watching your first movie, saving his address in your preferred food delivery app. These are all the small moments that add up to a loving relationship that is worth striving for.
Relish all the good stories.
When speaking with friends who are recently coming out of long-term relationships, it's been interesting to see how their comments and questions about my dating life do a flip. When they were happy and settled in a relationship, stories of my misadventures in romance (of which I have many) were amusing to them. Now that they're on the other side, though, my anecdotes are slightly more terrifying.
But really—reporting live from the front lines of singledom—it's not so bad! I've been meeting guys through Bumble and out in the world. I can tell you with confidence: Not all the good ones are taken! And, to be frank, the horror stories are often more fun to share than the stories about good, quality men. Sure, you might meet a few duds along the way until you meet "the one," but you're due for a few stories yourself.
Try setting a deadline . . . but it's OK if you need more time.
Sometimes, we need to set a deadline to give ourselves a push. My friend Megan, for instance, gave herself a very specific timeline to get over her grief. "It was an actual date in my calendar on which I decided I had to throw myself in the dating pool again. And weirdly enough, or not . . . I ended up meeting someone just a week or two before that self-imposed deadline." While all our calendars might not have that kind of magic, for some, setting aside a hard date is the kind of motivation we need to move forward.
Depending on your personality or your depth of mourning, though, setting an arbitrary date isn't always a good idea. "After my breakup, I spent a lot of time comparing my own heartbreak timeline to those of others," Alice shares. "Because of that, I went on several dates to prove I was ready, when I totally wasn't. I felt like something was wrong with me." Later, she realized that her desire to date again came back to her organically once she had decided to let go of her benchmarks.
So, know thyself. If you're motivated by deadlines, consider putting a reasonable date on a calendar. But if the hurt was too deep, or if you think you just need time, remember to be patient with yourself and let yourself heal.
You might get jealous, but let it go.
Unless you're completely off the grid, you're probably going to fall into the trap of stalking your ex on social media. You know the drill: You ferociously check his Instagram feed to see if he has deleted your memories together. You'll secretly deep dive into every female who leaves a trace on his Facebook profile. When he starts dating and posting photos with a new paramour, you feel the anxiety building.
If the above doesn't sound like something you've ever done or ever will do, I honestly applaud you. But if it does, you're not alone. Jealousy and bitterness are dark feelings, but they're normal after long breakups. In protecting ourselves and our hearts, we can let some of our uglier qualities run a bit wild, but it's important to keep them in check. Feel your feelings, but then let them go. And definitely unfriend or unfollow your ex if it's triggering some unhealthy behavior.
You will feel 'known' again.
There's a reason rebound relationships are so popular. When we're hurt and abandoned and adrift, we want to find something stable and grounded as soon as possible. We want to feel known the way we were before when we had someone that felt as familiar as home and as cozy as a cashmere blanket. But by their very nature, rebounds are not cashmere; they are a poly-blend that looks nice but will never wear the same way. Big, important relationships are like investment pieces. They take a while to save for, feel monumental to procure, and require care to maintain.
Rather than stretch this metaphor way too far, let me just say: While it may feel like no one will know you like your ex-boyfriend did, that's OK. You aren't the same person anymore. You've been changed and shaped by your past relationships and by this breakup. You will be known again, but it will be as the person you are now—just as lovable but all the more enlightened.