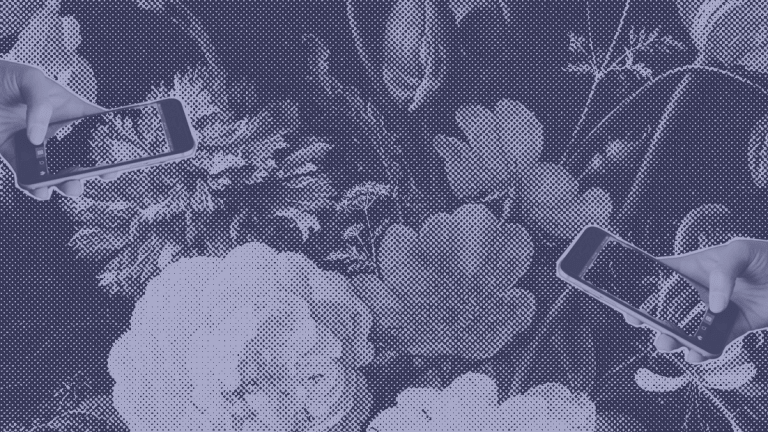 If You're Doing These Things, You're Using Your Dating App Right
Getting tons of matches isn't necessarily the best litmus test.
First things first: If you feel like using dating apps is frustrating, unnatural and a bit awkward—I'm with you! It can be tough to tell if you're doing it "right." If you aren't getting tons of matches, are you doing something wrong? If you're getting lots of hits, are you golden?
If you don't believe it already, I want to take a second to remind you that it really is possible to meet a great guy—a boyfriend, a husband, even—through a dating app. Ask these ladies. But there are some tactics that make your chance of dating app success much higher. If you're doing these four things, you're well on your way!
01. Your profile is complete—and true to who you really are.
Your dating app profile is one place where playing it cool won't do you any good. While you may still attract people who are swiping based on your looks, the odds of connecting with someone who shares your interests or values goes way down. The more information you provide, the more attractive you will be to the kind of man you actually want to meet. Syncing your profile with Facebook should help get you started with your age and career, but don't neglect that short bio blurb! It doesn't have to be clever or anything extraordinary, just be real. Mention your hometown, your favorite food, the next travel destination on your bucket list… Anything that you'd like a guy to find interesting about you.
I recently met with a couple of New York–based matchmakers, and both of them agreed that how you present yourself in words and photos really matters. "The people who are the most successful in dating brand themselves the best," matchmaker Caitlin Cooper says. "They sell themselves in the most accurate way, according to who they really are." If you put up a photo of yourself at a Coachella because you think it looks cool, for example, but you don't actually like big music festivals, you're going to attract the wrong type of person for you.
02. You open and use your preferred dating app more than once a week.
I know you probably don't want to hear this, but dating apps really are a numbers game. And if you want to win, you've got to play! I like to think of using dating apps as a part of my routine—like exercising or meditating regularly. I make time in my schedule to open up Hinge or Bumble, browse potential matches and respond to messages. It will feel more natural and become easier to remember the more you do it, but you can set an alarm on your phone to remind yourself to check in every other day or so.
Also remember that dating apps have shortened everyone's attention spans. If you leave your matches and messages unattended for an extended period of time, the odds are high that both you and your potential date will lose interest before any plans can be made. The less time that goes by between messages, the better. You want to keep each other's interest piqued with good back-and-forth that will hopefully lead to setting up a date.
03. You make the first move . . . on any app.
Sometimes you have to look at dating the same way you look at any other goal-setting activity in your life. If finding a boyfriend, partner or husband is your goal in using these apps—what are you doing to achieve it? How are you moving yourself forward? Are you being proactive?
One of the easiest ways to take charge of your romantic destiny is to stop resting on your laurels! Don't wait for the perfect guy to send you the sweetest and wittiest message in the history of app-based dating. Whether it's on Bumble or Tinder or Hinge or whatever—start the conversation yourself. Starting a conversation (with a few emojis or a GIF, even) is a small way to take your dating life into your own hands. Think of it like smiling at a guy you find attractive across the room. By saying hello first, you're putting yourself right in the line of sight of the high-quality guys you want to meet most, which may very well set you apart from the pack of women he's looking at in his match list.
04. You're selective with your right swipes.
Quality versus quantity has always been the great divide when it comes to dating apps. There are endless options out there, and objectively, getting "a date" isn't difficult. But if you're looking for the real deal—someone whom you're really compatible with—it pays to be more selective. Why? Because your time is valuable. Racking up dates with guys who aren't right for you can be educational, but not exactly fulfilling.
Again, I'll defer to the advice of the matchmakers from Three Day Rule. "I mean sure, you can say, 'I'm just going to do me,' and swipe on anyone who looks semi-attractive," Devyn Simone says. "But with that approach, you end up going on all these dates only to realize that you really don't want to be there, feeling like you've wasted good mascara on a person you don't have any interest in."
Swiping right or liking less people in your apps might feel like backward advice to those who really want to get out there, but a smaller pool of options will yield more enjoyable dates, I promise. Now go get out there!