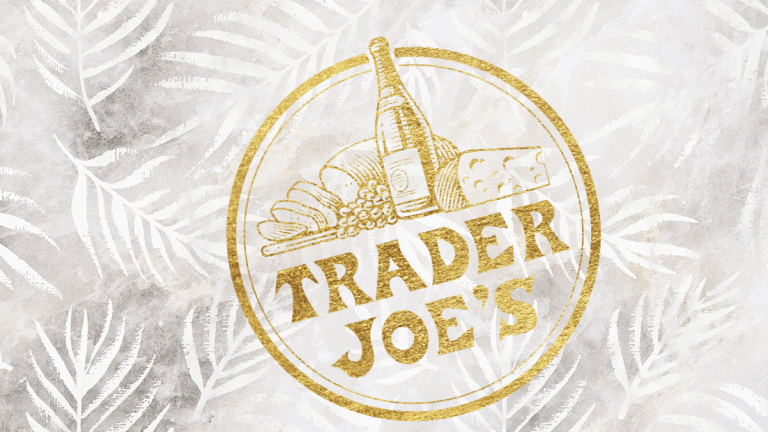 If Trader Joe's Hasn't Already Won Your Heart, This Woman's Employee Experience Will
It all comes down to the Golden Rule.
It's hard to find someone living within a thirty-mile radius of a Trader Joe's who doesn't love it. It makes putting together a delicious cheese board actually affordable. It can help you take the guilt out of dessert. It's even a hub for comfort foods as we prepare for chillier months. As much as we love it for its food, what happens behind the scenes is equally impressive.
Trader Joe's fans won't be surprised to learn that Forbes ranked the grocery chain as one of America's Best Employers (No. 16, to be exact). The career rewards go far beyond the flexible hours; medical, dental, and vision plan; 7 to 10 percent annual raises; a great retirement plan; and the kitschy Hawaiian shirts. Last week that reputation got another boost, as the internet was buzzing about TJ's thanks to one former employee who shared her story of just how great it was to work there.
Hayley Benham-Archdeacon's résumé is full of prestigious jobs and internships with newspapers, advocacy groups, and politicians. But her most formative experiences, she wrote, actually took place during her seven years working at Trader Joe's from when she was 16 until she was 23—and she thinks it was all thanks to its steadfast "Do unto others as you would have others do unto you" culture.
Performance management platform Lattice featured Benham-Archdeacon's story as part of its "Work It Out" series, in which people share defining moments in their professional trajectory.
"When I was hired by Trader Joe's at 16, I wasn't even legally able to run a register," she wrote. As time wore on, Benham-Archdeacon begin to realize just how lucky she'd been to have gotten that job. "Almost every manager I ever had somehow made me feel like I could tell them anything, personal or otherwise—even though I didn't have a lot in common with them, since they were mostly men, mostly white, and mostly older. They did a lot of listening up front and opened up almost every conversation with asking what I think and then responding to what I said. I always felt trusted."
She also shared two stories of how employees banded together to help fellow employees practice what they preach: "We don't believe you have to compromise important priorities in your life to be in ours." One employee needed to take time off for her dad's heart surgery, so her coworkers donated their paid time off in order for her to make her hours without losing her health insurance. The second story involves Benham-Archdeacon's own fail when she found herself overextended, juggling a full-time college course load, two jobs, and an internship. After having a panic attack, she went to the store to ask for a day off. Rather than being annoyed, her manager empathized with her, told her to get an A on her exams, and ended the conversation with a high five. "Sometimes I still can't believe that really happened," she wrote.
At Trader Joe's, Benham-Archdeacon says everyone is expected to take ownership of their successes and mistakes but that there is a general attitude of "'there's 1,000 right ways to do something,' which made both new employees and crew veterans feel safe about making suggestions or changing up methods without worrying that our managers' egos would be threatened."
Amid her eleven other jobs and internships outside of Trader Joe's, Benham-Archdeacon said she could easily suspect when she was working for someone else less passionate, flexible, or qualified than herself. "I've worked far too many places where the managers talked to women like they were puppies, or spent most of their time peacocking rather than managing, or treated me like a time-suck rather than a contributing part of a team."
Her story is refreshing, as other women's stories of serious wage gap issues, having to choose between family and career, and sexual harassment in the workplace continue to crop up like it's still the 1950s (which, incidentally, is when Trader Joe's was founded). TJ's may not have made Glassdoor's official list of best places for work-life balance, but maybe it should have. It puts the dignity and value of the people and work it does in perspective. As Benham-Archdeacon aptly puts it, the culture was built to "remind everyone that our jobs aren't worth ruining our mental well-being." When it comes to creating a meaningful, relationships-oriented environment where successful women can make the most of their time, Trader Joe's sure seems to have mastered the secrets. If only everyone else could follow suit, the world would be a much more delightful place.