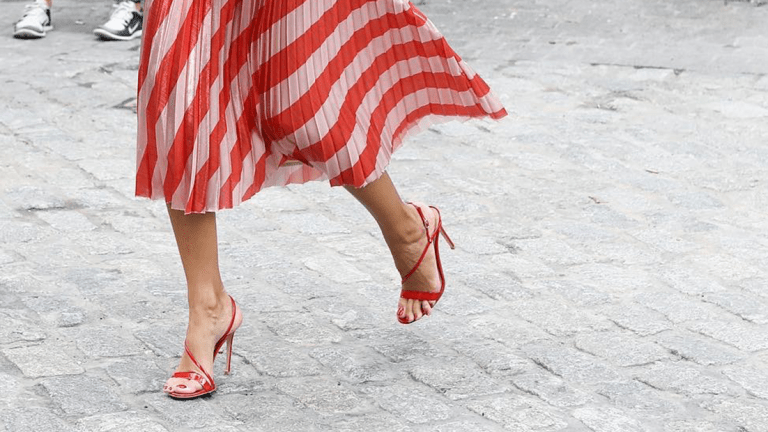 The Surprising Feminine Outfit Everyone Is Wearing
And guess what? You already own it!
Fashion month is almost over, and while the runways are inspirational, it's the outfits on the ladies outside the shows that we're most interested in. Our favorite street-style icons have been seen donning bright floral prints, ruffles, and flowing fabrics the past few weeks. But one outfit combination has become especially popular, and we're positive you can pull this one off. The look? A feminine T-shirt and skirt combo.
That's right—everyone's go-to lazy look is now considered très chic by street stylers everywhere. You probably already have these items in your closet, so peruse some of our favorite looks below for inspiration!