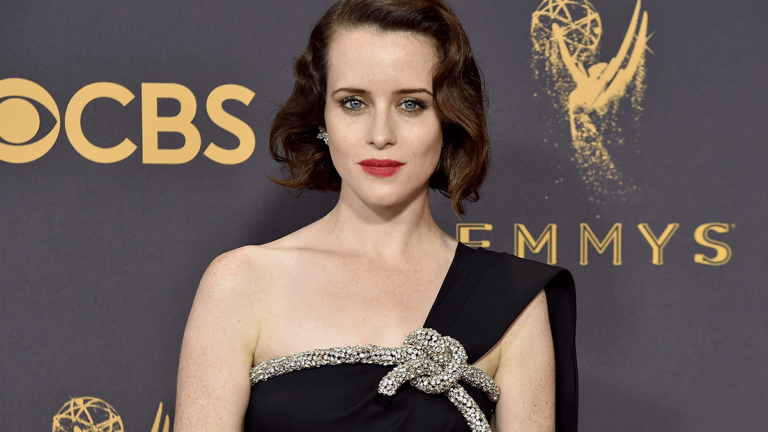 The Best Dressed of the 2017 Emmy Awards
We're still swooning.
The 2017 Emmy Awards brought television's most talented starlets out to the red carpet to celebrate this year's small-screen entertainment. The leading women of This Is Us, Stranger Things, and Big Little Lies—just to name a few—won on the red carpet, even if they didn't win an Emmy.
Check out our favorite looks of the night below.
Gugu Mbatha-Raw
It's not common to see an iridescent gown on the red carpet, but Mbatha-Raw pulled it off with flying colors (literally). The classic silhouette of her Hugo Boss gown tones down the unique metallic fabric for a look that is both fashion-forward and traditional.
Mary Elizabeth Winstead
We're getting some serious 1980s vibes from Winstead's asymmetrical Armani Prive gown, but we're all about it. The black-and-white striped puff sleeve offers an avant-garde appeal that elevates the simplicity of her black velvet dress.
Viola Davis
We can almost feel the luxurious fabric from here! Davis always stuns on the red carpet, and this year's Emmys was no exception. Orange is uncommon at award shows, but clearly Davis owns it in this Zac Posen number. The unique fit of her gown supports the color, making her look truly iconic.
Claire Foy
Foy is a master of blending a vintage aesthetic with a modern twist. She brought her trademark 1950s look to present day in this black Oscar de la Renta pantsuit. An unconventional yet retro ensemble, the glittering neckline and flowing train certainly made her red carpet royalty.
Lea Michele
When a color is your color, it just makes you glow. Michele looked breathtaking in this deep plum Elie Saab gown. The extravagant beaded ball gown was dressed down thanks to a matching belt, which quite frankly makes the look because of its unconventional yet classic appeal.
Emmy Rossum
Now this is award show glamour. Rossum was every bit the elegant starlet in this Zac Posen glittering black ball gown, reminding us that a traditional red carpet look is never outdated.
Millie Bobby Brown
Millie Bobby Brown might just be our favorite of the night. In a Cinderella-worthy white Calvin Klein gown, her fresh approach to the red carpet has us even more excited for her blossoming career. P.S. Who isn't officially obsessed with tea-length dresses?