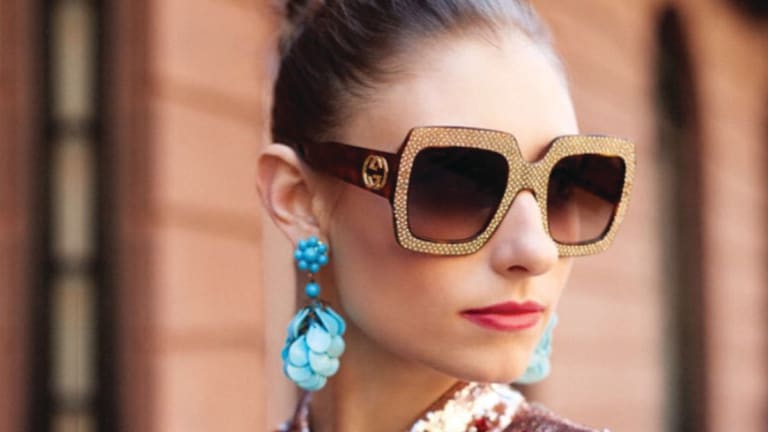 10 Fashion Rules You Should Stop Listening to Immediately
Who came up with these anyway?
When Avril wore neckties with T-shirts. When Britney and Justin walked the red carpet in matching denim ensembles. When Gaga decided beef tartare was au courant. There are moments in fashion history when we see boundaries pushed and think: Why? Other style choices, though, have been prematurely or unjustly blacklisted. Before you go on limiting your wardrobe unnecessarily, consider these classic faux pas officially null and void.
01. Don't Wear White After Labor Day
Perhaps the most famous fashion rule, wearing white after Labor Day has been a fashion no-no ever since we can remember. But does anyone really agree? White certainly isn't exclusive to the summertime and actually looks incredibly elegant during the colder seasons. Cozy knit white sweaters paired with sleek white slacks? Yes, please.
02. Navy and Black Don't Go Together
Due to how similar black and navy are, people have believed them to be incompatible in the same outfit, with the rationale being, "It looks like you're trying to match your outfit but didn't have another black item." When worn intentionally, however, the mixture of navy and black looks sophisticated and upscale. Black is elegant on its own, and navy adds a moody and luxurious appeal.
03. Pink and Red Also Don't Go Together
Pink and red isn't just for Valentine's Day. Due to the recent popularity of this color combo, we're seeing just how compatible the two hues are. Red is a primary color, and to make pink, all you have to do is add white. These two colors are complementary at their core, and the photo above proves it.
04. Less Is More
Don't get us wrong, we're big fans of the legendary Coco Chanel, but sometimes her advice to take off one piece of jewelry before leaving the house doesn't apply. For example, when wearing a bold or over-the-top blouse or dress, sometimes you have to commit to the look and wear similarly bold accessories to balance it out. Go big or go home!
05. You Can't Wear Black to a Wedding
This is one rule we have major beef with. After going to more than five weddings in one summer, we've gotta recycle some looks. The black dress is an elegant wardrobe go-to and can be worn differently with various accessories. This rule is officially history!
06. Never Wear Socks with Sandals
You may have yelled at your dad for wearing socks with sandals in the past, but hey, it actually looks really cool when styled well. Commit to a fashion-forward outfit, and try matching your socks with the rest of your look—that way, it'll all tie in perfectly. To avoid the dad look, try wearing the socks with open-toe heels.
07. High-Waisted Pants Are Unflattering
Though high-waisted jeans were considered controversial at first, women have become more open to them in recent years. The style draws attention to the hips but, as we have discovered, definitely not in a bad way. High-waisted jeans are great for accentuating beautiful curves, and, to be honest, they're great for always keeping you covered when bending over.
08. Print Mixing Is Too Mismatched
We're big fans of getting a little experimental with mixed prints. Your instinct may be to match a print with a solid-colored item, but you actually can match contrasting prints. The key is to find one matching color in each print. For example, the above pinstripe and checkered prints have the color white in common.
09. Don't Match with Your Friends
Justin and Britney got the coordination thing all wrong, but there is a way to be complementary of one another and look chic as ever. Matching with friends or sisters has been viewed as an annoyance, especially when trying to establish your own look. But matching with friends can actually be super-cute (see above) and a great way to feel connected with your bestie. It doesn't have to be exactly matching à la the Olsen twins but just enough to tell that you inspire each other.
10. Metallics and Sparkles Are for Formal Evening Wear
Shimmery metallics and glittering sparkles have unfairly been relegated to nighttime. Just because they're fancier in nature doesn't mean they can't be dressed down for a killer daytime look. Take, for example, a glossy metallic accordion skirt paired with a graphic tee—it's both dressy and casual, making it street-style gold.