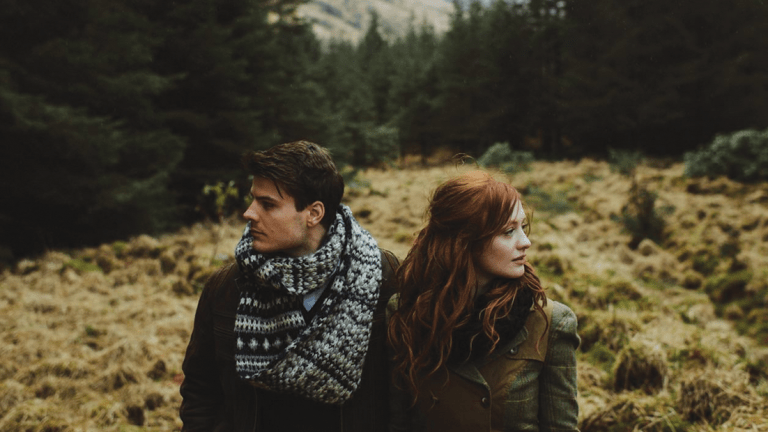 Why Happy Couples Don't Get Prenups (Even Though Divorce Lawyers Say It's a Millennial Trend)
Don't buy into the prenup trend!
It's no secret that Millennials are wary of marriage, or rather, of having a marriage that ends in divorce. Economics are different. Gender roles are different. The urgency our parents and grandparents had to "settle down" just isn't as strong anymore. We would rather wait to find the right person than rush into wedlock with the wrong one. Whatever the reason, more and more young adults are opting to live together before even talking about the "M" word, and as a result the age of first marriages has been rapidly rising—and so has the demand for prenuptial agreements.
According to divorce lawyers, prenups are no longer just for celebrities and middle-aged millionaires. Millennials are increasingly looking to prenups as insurance policies in case happily ever after gets cut short.
According to a recent survey of the American Academy of Matrimonial Lawyers (AAML), over half of attorneys surveyed cited an increase amongst the number of Millennials seeking prenups. "Couples are getting married at later ages these days and are consequently entering their relationships with more to protect in the event of a divorce," explains Joslin Davis, president of the AAML. "Members of the Millennial generation are particularly choosing prenups as the best option to cover separate property holdings, business interests, anticipated family inheritances, and potential alimony claims."
The explanation for this trend makes perfect sense. The longer we are single the more time we have to build our own assets. But the reality is that allowing for the option that the marriage might fail is really dangerous for couples.
For one thing, discussing divorce as an option dilutes feelings of trust and safety, which are essential to a happy marriage and makes mutual gift of self conditional. 
Clinical psychotherapist, Mia Adler Ozair, lists "Thou Shalt Not Mention the 'D' Word" as one of his ten marriage commandments. "If you are serious about wanting to build a long-lasting, loving relationship, then [divorce] can simply not enter the vocabulary in a relationship," Ozair says. "Trust is built by knowing that regular marital issues that arise during the course of all relationships will be met with a true desire to communicate." The threat of leaving, or that one or both of you might opt out of the marriage, creates a hostile environment for trust and love to flourish.
What's more, research done by Brad Wilcox, director of The National Marriage Project out of the University of Virginia, shows that couples who embrace a generous orientation—the practice of "the virtue of giving good things to one's spouse freely and abundantly"—are significantly more likely to be happy in their marriages. In fact, another study has found that couples who share joint bank accounts are less likely to get divorced. Taking that a step further, couples who do not pool their income are 145 percent more likely to get a divorce, compared to couples who share a bank account.
All this to say, those of us Millennials who desire lasting marital bliss would do better to throw the prenup away and opt for giving of ourselves completely—assets and all—to someone who is willing to give in this same way in return.
Editor's note: a prior version of this article misattributed a quote to Zach Brittle; the correct source is Mia Adler Ozair.