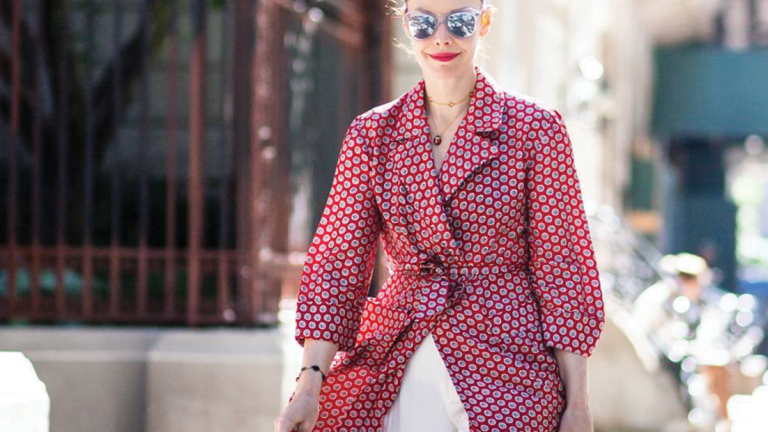 Why We're Changing Our Minds About Sleepwear as Outerwear
This classy nighttime item might surprise you, too.
Every few years, sleepwear as outerwear resurfaces, and we're left wondering why and who let this trend happen again. Usually, it comes in the form of lacy nighties that have been accessorized enough to (barely) pass as evening wear, but this year we're seeing a different type of sleepwear dominate the street-style scene: the robe. Not the oversize, do-not-steal-from-the-hotel bathrobe, mind you, but the Katharine Hepburn–esque type that billows as you gracefully descend a spiral staircase.
Surprisingly glamorous, these vintage-inspired robes are most commonly worn over pants and T-shirts, creating a look that is uniquely dressy, casual, and experimental. The result is a truly creative outfit that speaks magnitudes of the wearer's innate sense of style.
Ready to start rockin' the robe yourself? See our favorite fashion influencers below, and check out Etsy for some authentic vintage finds.