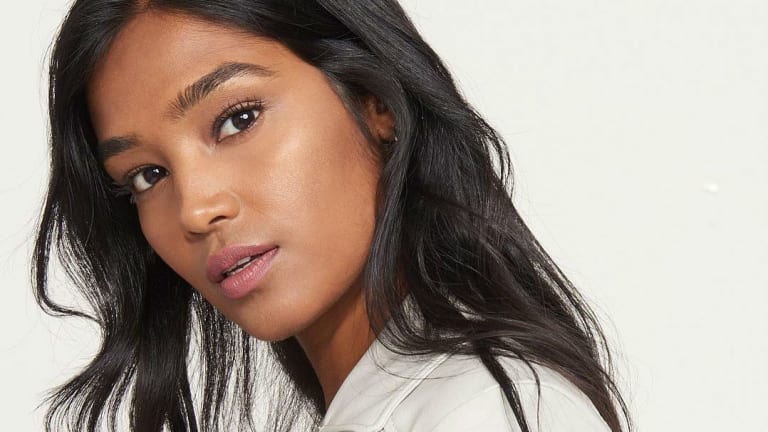 Models Speak Out on the Ugly Side of the Fashion Industry
These real-life accounts are heartbreaking.
The dictionary defines the term "model" as "a three-dimensional representation of a person or thing." But we all know the models of the fashion industry are much more than that—they are actual women. But all too often, the fashion industry is caught treating their models as less than human. From encouraging eating disorders, to a lack of diversity, sexual harassment, and underage models, the fashion industry certainly has a darker side that is far from the glamorous depiction we see on glossy magazine pages.
These issues have been getting more airtime in recent years. The industry has been especially criticized for its lack of body and racial diversity, with supermodels such as Ashley Graham, Winnie Harlow, and Jourdan Dunn speaking out against the bias for the stereotypically tall, skinny, blonde type. It's only been ten years since the industry started making regulations against unhealthy expectations. In 2007, The Council of Fashion Designers of America led an initiative to address the problem of eating disorders amongst models; the same year, Britain banned the use of models under the age of 16.
With fashion month coming up, models will be a popular topic once again. Who can forget last year's catastrophic Yeezy SS17 show in which models literally fainted during the show? Or model Ulrikke Hoyer's viral Instagram post, which called out a casting director from Louis Vuitton for telling her to fast for twenty-four hours before eventually cutting her from the show for being too "bloated"? But it's rare to hear the lesser-known models speak out against the corruption within the industry. That's why the New York Times' profile of twelve models and their real-life accounts of the ugly side of the industry is particularly eye-opening. Here are a few quotes as told to The Times:
Precious Lee, 28
"I am definitely more than likely always the only black model on set. Sometimes I'm the only black person on the entire set or on the entire floor. . . . They [clients] asked me my background and I said, 'Oh, I've shot for Macy's and Nordstrom.' And they were like, 'No. What's your race?' I said, 'I'm black.' They're like, 'Oh, you're black? You're just so pretty.' And I said, 'I didn't know black didn't come in pretty.' Needless to say I didn't book that job."
Kitty Mittendorf, 23
"I look back on things that happened when I was 16 or 17 years old that make me cringe. When I was 16, I showed up on set wearing a camp T-shirt, athletic shorts, and Toms, and it was S-and-M-inspired. It was on this table of whips and cuffs and various balls for various activities. I hadn't kissed a boy."
Renee Peters, 28
"Every day that you're working as a model, you're objectified somehow. You know, if it's just a simple term of you being a 'mannequin' or a 'model,' like you're not actually a person and you're just a vehicle for the clothing or the makeup or the hair. And then sometimes it's even like sexual harassment. I had one guy who wanted my nipples to look hard for the shoot. He literally just grabbed my nipple and was like, 'See, we need it to be hard.'"
Shivani Persad, 27
"I've had photographers say to me: 'You're so beautiful because you have such dark skin but you have such Caucasian features.' What is that supposed to mean? I'm only attractive because I have Eurocentric features? I've had people say to me: 'You're lucky because you kind of fit in between this white and black skin color.' So for a hair campaign or something, for example, they'll check their diversity quota by booking you. But they won't have to deal with a black girl's hair."
Julia Geier, 32
"They [clients] would talk about my body in front of me: 'Julia's very wide and her hips are very big. Everyone keep that in mind.' Because I'm a model people feel at liberty to comment on my body. But there's a fine line. Yes, that's my job. But at the same time I have feelings.
Playing on women's insecurities has become so extremely pervasive in our society and it's so damaging and so unhealthy for the models, of course, but also for the women—especially for the women that see the images of the models because they don't know how much time we spend trying to look good. We've spent the last five years perfecting our bodies and our skin and our hair color, and we have a team of makeup artists, and we have a team of hairstylists, and we have a team of wardrobe stylists. Then we have a professional photographer. And then all the photos get edited and photoshopped. So the end result is the farthest thing from like a realistic photo that you can ever imagine. Women are seeing these images that literally are not real."
Diandra Forrest, 27
"When I first started modeling, there was only about one spot for a black girl in a fashion week show. And now there are about two spots in a show for black girls out of maybe fifty. Some shows don't even use black girls at all. I feel like they didn't even see black girls at the castings. Especially when I was in Paris, I would speak to other models and I would have about thirteen castings or twenty castings and the white girl would have like almost forty."
To read the complete account of these women's experiences in the objectifying world of modern modeling, visit the New York Times' feature.
Photo Credit: @livshive