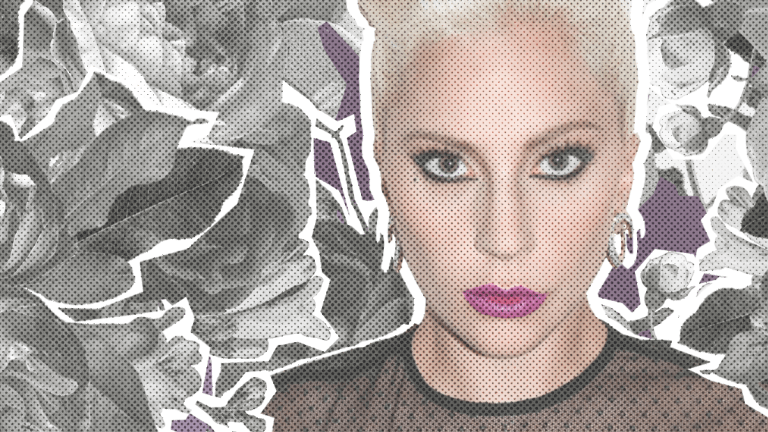 5 New Documentaries Showcase Women in a Powerful Way You Won't Want to Miss
Get your streaming devices ready!
If your go-to movies tend to be rom-coms and dramas, it's time to consider a foray into the documentary world. The upcoming months are bringing some powerhouse women to the forefront of storytelling—either on or behind the screen, and wisdom is bound to be flowing. Here are five upcoming releases that you might want on your radar.
Gaga: Five Foot Two // Netflix, September 22
No six-inch heels; no prosthetic facial makeup. This promises to be a stripped-down version of Stefani, the woman we've come to know as Lady Gaga. The chronology follows the making of her most recent album, Joanne, where the pop star opens up about the chronic pain she contends with due to a condition called fibromyalgia. Gaga also lets the world in on the realities of her split from her fiancé, Taylor Kinney. No matter what, Gaga tends to keep things interesting, so there's no telling what this behind-the-scenes account could include.
Spielberg // HBO, October 7
Susan Lacy, the creator of PBS' American Masters, is one of the industry's leading documentarians having previously shared the stories of Judy Garland, Joni Mitchell, Paul Simon, and more. Now, she's the director for the highly anticipated upcoming rare glimpse into the filmmaking mastermind Stephen Spielberg. Speaking of the experience, Lacy said, "He is very shy about interviews; he does very few. [It's] quite an extraordinary experience to hear him really open up." Spielberg and a host of other Hollywood men will of course be front and center in the doc but so will an impressive cohort of Spielberg's female colleagues, including Drew Barrymore, Cate Blanchett, Laura Dern, Holly Hunter, Kathleen Kennedy, and Oprah Winfrey.
Joan Didion: The Center Will Not Hold // Netflix, October 27
Known as a trailblazer across many decades, author Joan Didion has left an impressive literary mark on society with such works as Slouching Towards Bethlehem and The White Album. A project five years in the making, this Didion documentary is guaranteed to have some thought-provoking moments. Netflix released a statement saying, "In the intimate, extraordinary documentary . . . actor and director Griffin Dunne unearths a treasure trove of archival footage and talks at length to his 'Aunt Joan' about the eras she covered and the eventful life she's lived . . ." It's sure to be an interesting watch.
Tim and Faith: Soul to Soul // Showtime, November 17
Fans of country megastars Faith Hill and Tim McGraw are in for a treat with this documentary, which followed the couple on their recent co-headlining tour. Married twenty-one years this October, they both talk about how they've survived show business while prioritizing their family. Previews show an emotional Faith talking about how she really wanted to be a mother, saying that she put performing on hold for a while so she could raise her children.
Supergirl // PBS, December 18
Supergirl follows the story of a young girl from New Jersey who broke a powerlifting record at age 10. According to PBS, she lifted 215 pounds while weighing only 97. The documentary explores the media coverage she has received since her sensational feat while also exploring the unique pressures she faces as an Orthodox Jew. Health issues, cyberbullying, and a host of other life pressures make this new film something we might all stand to relate to, even if powerlifting isn't in our repertoire.