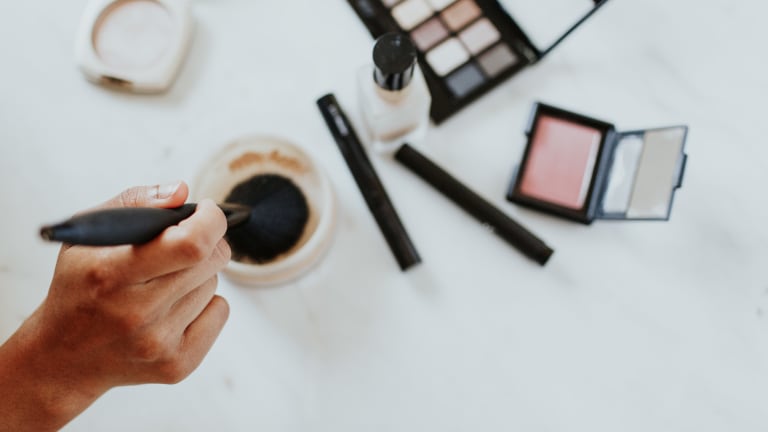 The 5 Simplest Ways to Give Yourself a Mini-Makeover
A new look for a new season!
It's normal to start itching for a new look at the beginning of a new season. Most of us don't have the time (or inclination) to get a head-to-toe transformation—but a low-key mini-makeover is well within your reach. Follow our five simple tips, and you'll be ready to face the new season head-on.
01. A New Haircut
If there is ever a time to get a new haircut, it's at the beginning of a season. Fall is ideal for giving your locks a refresh, whether you're simply getting a trim or going all out with a funky, short cut. Not sure where to start? Check out this guide for the best haircuts for your face shape or this no-fail haircut that looks great on everyone.
02. Fresh Hair Color
After a long summer in the sun and water, your hair might be looking a little worn. UV rays can actually fade or change your color, making it look dull. To put some life back into your hair, head to the salon for a color refresh. A new color can bring out your complexion, making your cheeks look extra rosy and your eye color even more vibrant. Consider either an overall color that flatters your skin tone or highlights for a more dimensional look. 
03. Switch Up Your Go-To Makeup Look
We all have a routine makeup look that we've mastered. Whether it's the way we do our eyeliner or a certain lip color we always use, why not try mixing it up a bit? If you're used to always rockin' a charcoal liner, try a liquid liner for a change (or vice versa)! In need of more ideas? Try a cat eye, a smoky eye, a natural eye, or even a look inspired by your favorite beauty icon. 
04. Choose a New Color Palette for Your Wardrobe
Ever notice that your wardrobe is full of the same colors? We naturally gravitate toward items in our favorite colors, but sometimes we forget about the other colors that flatter us. Try broadening your color palette by incorporating hues that you haven't tried before. Begin by identifying which colors flatter you most, and then check out the other hues in the color wheel. Head to the thrift store to experiment with new colors before committing to a new palette.
05. Get Inspired by a New Style
We've worn our summer looks over and over again, and now we're ready for something new. Give your style a revamp by finding some new inspiration. Begin by scouring Pinterest and your favorite style bloggers for outfits to reinterpret. Perhaps you'd like to channel some New England preppy vibes, a relaxed Parisian je ne sais quoi, or Old Hollywood glamour. Be open to trying new outfit combinations, colors, prints, and textures!
Photo Credit: Elissa Voss Photography