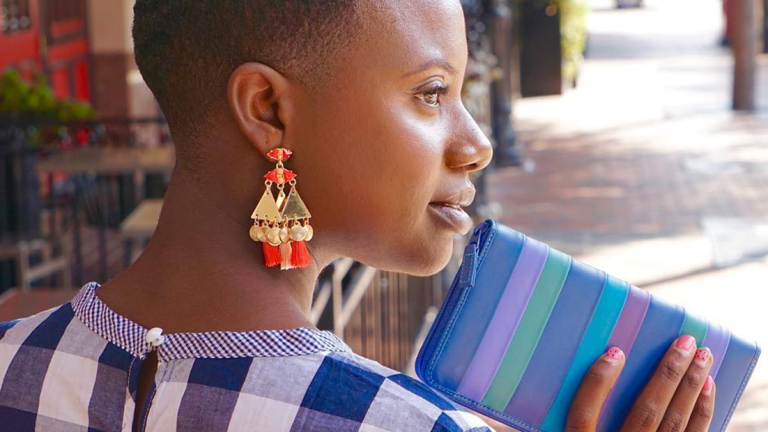 How to Look Professional Without Even Trying
These tricks will save your busy mornings!
We love the luxury of taking our time to get ready, but sometimes we're in a mad dash to get out the door in time. Whether it's getting drinks with friends or going to the office, we all like to look like we put some time and effort into our ensemble (even if we didn't).
If a low-effort professional look is up your alley, keep these tricks in mind for a busy day!
Wear Black on Black
The black-on-black style trick is an oldie but a goodie. As a more formal color, black makes any outfit look more serious. Black on black is even more intentional looking, unifying your separate pieces for an overall professional and modern look.
Throw On a Blazer
The easiest way to take your outfit from lazy to professional is to simply add a blazer. With its structured lines, tailoring, and office-ready appeal, the blazer can spruce up even the most casual jeans and tee.
Tuck It In
Our mothers were right for always nagging us to tuck in our shirts! Tucking in your top immediately defines your waist and changes your entire look by creating a polished silhouette.
Add Ladylike Elements
Boring getup? Add some ladylike elements that elevate your entire ensemble. A bold red lip, a feminine neck scarf, and Jackie Kennedy–worthy sunglasses will give your look some creative direction.
Statement Earrings
It's amazing how jewelry can totally transform your look. Rocking a pair of oversize statement earrings demands respect for your boldness, creating a sophisticated, boss lady–worthy look.