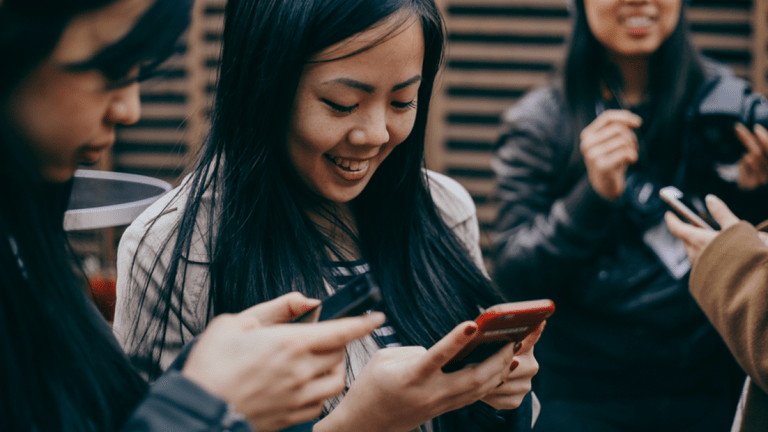 This New App Is a Dream Come True For People Who Want to Find Love the Old-School Way
It's time to let your friends set you up.
Yeah, yeah, we know that dating apps are a great opportunity to meet men we might not meet in our typical day to day. But lately, they can feel like our only opportunity to meet guys. What if we wish we could get matched the old-school way, though mutual friends? Well, the future might just be a brighter place.
Today the founder of the dating app Hinge announced the launch of a brand new app called Hinge Matchmaker. The app works in tandem with Hinge and allows anyone to play matchmaker for their single friends by suggesting potential matches.
Here's how it works.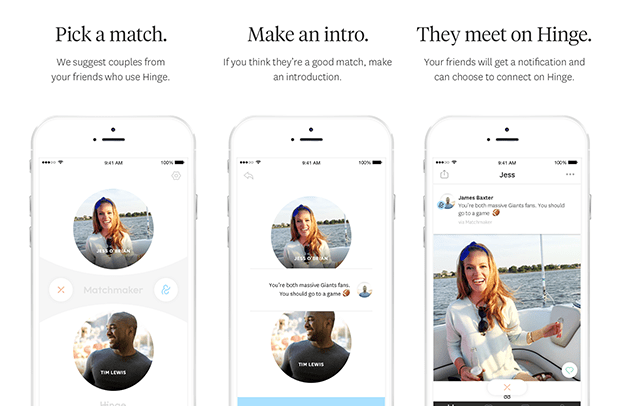 If You Are Hoping to Get Matched, You Need to Be on Hinge
So the bad news for those of us who are over dating apps: you still have to be signed up for Hinge to get the benefits. But the good news is you no longer have to spend your evening swiping through potential matches—you can pretty much let your friends do the work. All she has to do is connect you on Hinge with a personal icebreaker message to get the conversation started. All you have to do is be ready to hit accept and think about what to say next. What about suggesting skipping the messaging back and forth and just grabbing a drink?
Matchmakers Can Focus on One Pet Project—Er, Friend—at a Time
Hinge Matchmaker is set up to automatically suggest potential matches from the Matchmaker's Facebook friend group, which is helpful for the less creative Matchmaker (or the Matchmaker who has signed up for Hinge Matchmaker out of duress—like my husband, Joe.) But, what I love about this new app is that Matchmakers have the option to take control and select one specific friend you'd really like to set up, instead of just matching the friends the app suggests, by selecting the "lock" option on their profile, then continuing to browse and connect that specific person with any potential suitors you know. Or, if you already have a perfect pair in mind, you can search for them both to suggest the perfect match. Pretty awesome, right?
You Can Send Your Friends a Gentle But Direct Hint
Say goodbye to having to grill your married friends about their husband's cute single friends. Now you can send them a gentle, but direct, hint that you would like them to set you up with eligible bachelors ASAP. Any single Hinge user can invite anyone from their iPhone address book to become a Matchmaker. Better yet, Hinge Matchmaker allows matchmakers to invite any of their "I will never use an app" friends to join Hinge so they can set them up on a date (finally).
I don't know about you, but I am really excited about this new app's potential. There is nothing I want more than to see my friends in happy, fulfilling relationships, and I know I'm not the only one. You better believe I'm going to be giving Hinge Matchmaker a try. What is there to lose?